Water Works — Benefits of Swimming and Water Exercises For Seniors
Wednesday June 09, 2021
Categories: General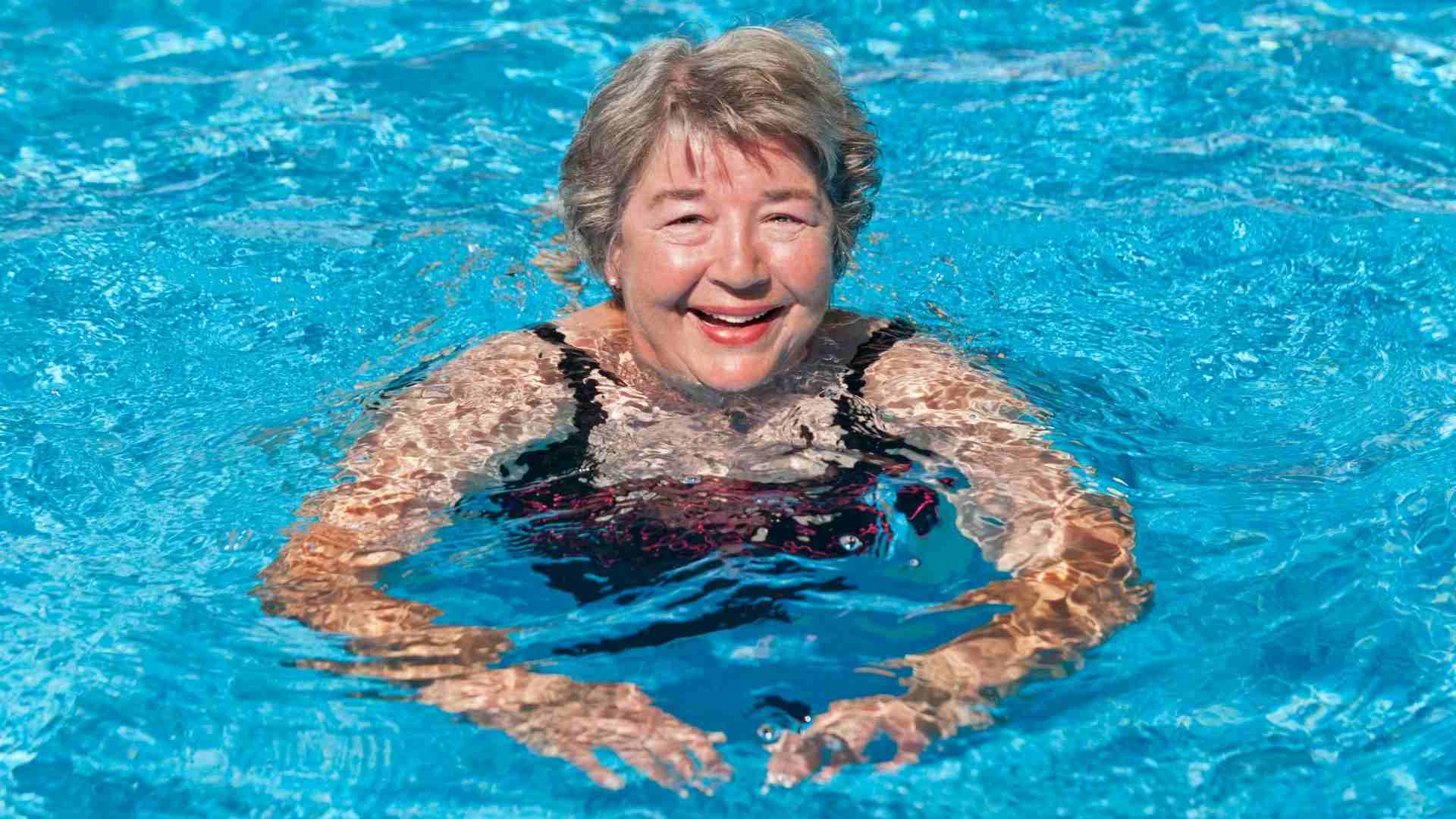 Now that the weather is really heating up, it's time to cool down! Despite the rising temperatures, seniors can get a great workout — without "overheating" — by doing some water fitness! The swimming pool is a refreshing place to turn up the dial on physical fitness.
Fellowship Square shares some of the benefits of swimming for seniors and tips on getting started with a water workout.
Swimming Slows the Process of Aging — A recent article on Swimming World Magazine's website revealed that one of the "hidden benefits" of regular swimming is that it "can delay the effects of aging by reducing blood pressure, increasing muscle mass, improving oxygen and blood flow to the brain, and increasing cardiovascular health." 
Swimming is Easy on the Joints — Swimming is also great for seniors that experience joint pain, as it can increase flexibility and reduce joint inflammation. The low-impact nature of swimming is easy on the body, and it can "improve physical strength and balance in seniors."
Swim for Heart Health — An article on Harvard Medical Schools' Harvard Health Publishing website touts the benefits of heart health for seniors, citing a study by the International Journal of Aquatic Research and Education that compared the cardiovascular health (including blood pressure, cholesterol levels and maximum energy output) of swimmers to that of runners. Another study by the same publication even suggests that swimmers can "breast stroke" their way to a longer life. In a comparison of deaths among 40,547 men ages 20 to 90 years of age after a 13-year follow-up, only 2 percent of the swimmers had passed, compared with 8 percent of runners, 9 percent of walkers, and 11 percent of non-exercisers.
The article adds that swimming is great exercise for seniors (and people of all ages) because it works the heart and the lungs. "This trains the body to use oxygen more efficiently, which is generally reflected in declines in the resting heart rate and breathing rate." Swimming also requires the use of the arms and legs, and muscle groups in between, which leads to improved muscle strength and flexibility. 
Swimming laps is an excellent way to "dive in" to regular water workouts for those that are just starting to enjoy aquatic exercise. There are a variety of different strokes that work different muscle groups, but pretty much all of them work the whole body. Try freestyle, backstroke, breaststroke, butterfly, or others to keep a water workout exciting and different each time. Water aerobics are also a fun way to splash into some water fitness with a side of socialization. 
So this summer as the temperatures continue to rise, take a dip into water workouts for overall health and wellness! (And too cool off, too!). Happy swimming!