Volunteerism and Charity — How to Get Involved, The Benefits of Giving Back
Friday June 11, 2021
Categories: General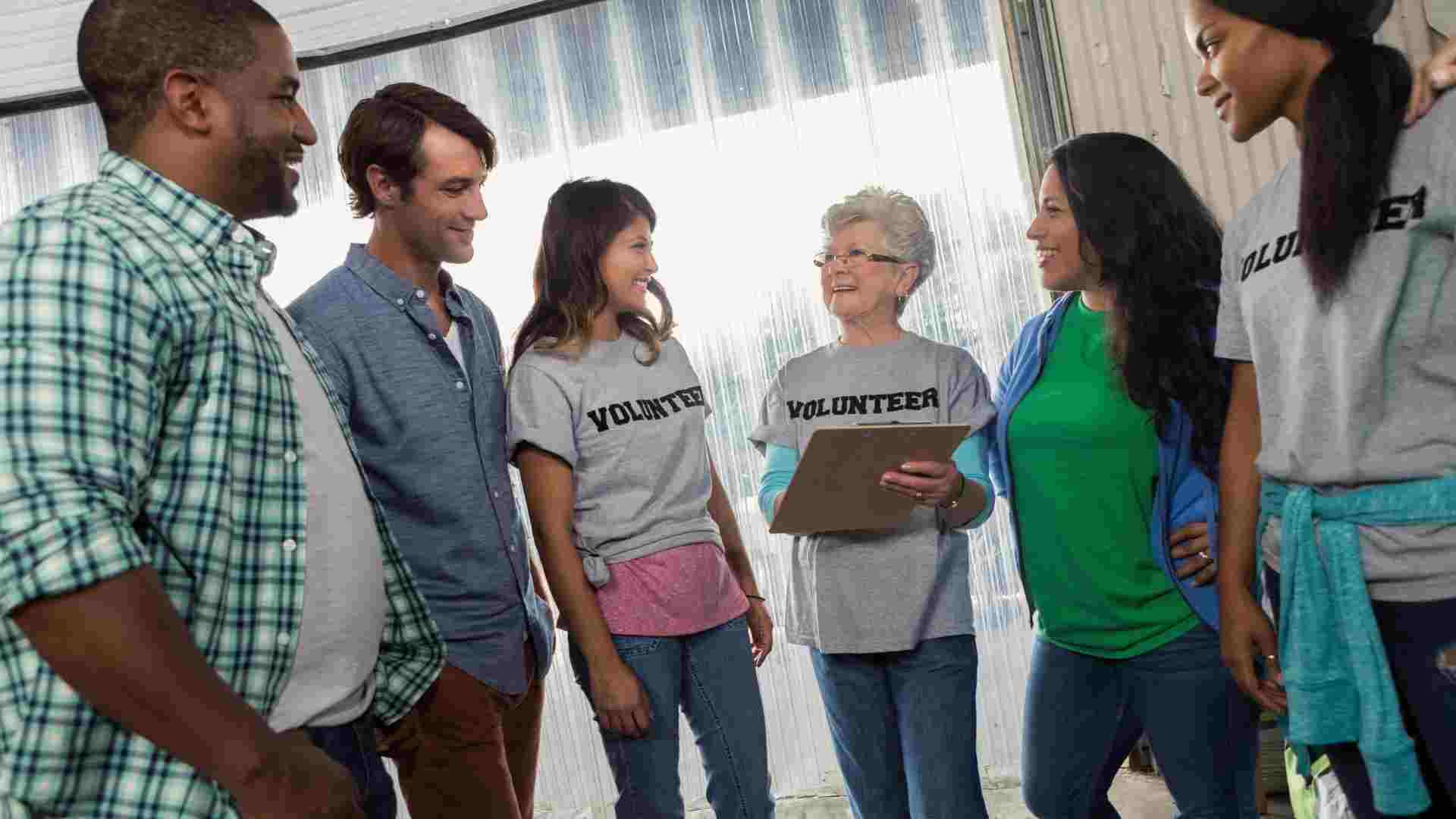 Many seniors in their golden years of their lives — after they've retired and have more free time — look for new hobbies and activities to enjoy. Volunteering is one way to fill the days and there are so many more benefits of charitable efforts!
Fellowship Square offers the following tips for seniors looking for volunteer opportunities and shares some incredible benefits of community give back.
Giving back and volunteering are great ways to create purpose in a senior's life. Oftentimes, seniors that don't have family living nearby or who have lost their significant other long for purpose in their later years. Volunteering provides a wonderful sense of purpose while also helping others. Fulfilling a purpose while also helping others? Win win! 
Whether donating money, resources, time, or a skill, supporting a cause is a great way to impact people in the community. Seniors that wish to volunteer should consider their talents and interests — and put those things to work. For example, those that knit, crochet, or sew can make baby blankets, infant beanies, or teddy bears for hospitals or shelters, while those with a green thumb might lend their expertise to a local community garden. Seniors with talents like singing or playing an instrument could be of great service to a community performing arts studio.
There needn't be any pressure to offer a special skill in order to help out the local community or get involved. Consider volunteering at a hospital or hospice center to visit patients or at a pet shelter to help care for pets awaiting their forever homes. Those that love the great outdoors might consider a volunteer program at a national park or rec center, and those that enjoy reading might find a local library to be a great place to spend some charitable time. Seniors that miss their grandchildren may also find volunteer opportunities with a local Boys and Girls Club, scout group, or other youth group in need of some helping hands. 
Volunteering is a great way for seniors to help others and fill up their free time, but it's also a great way to help expand their social network and create opportunities to meet new people. Volunteering can even be good for one's health! 
Volunteering has been proven to reduce the risk of depression, and studies show that people who volunteer even have a lower mortality rate than those that don't. It has even been linked to lessening symptoms of chronic pain and heart disease. Most importantly, perhaps, according to a study in Social Science and Medicine, when researchers at the London School of Economics examined the link between volunteering and the measures of happiness, they found that "the more people volunteered, the happier they were." 
And couldn't everyone use a little more happiness in their lives? Fellowship Square encourages seniors to seek out ways to volunteer or give back that are meaningful and enjoyable to them — for the sake of their health and their happiness!