Father's Day Celebrations for Senior Dads
Thursday June 17, 2021
Categories: General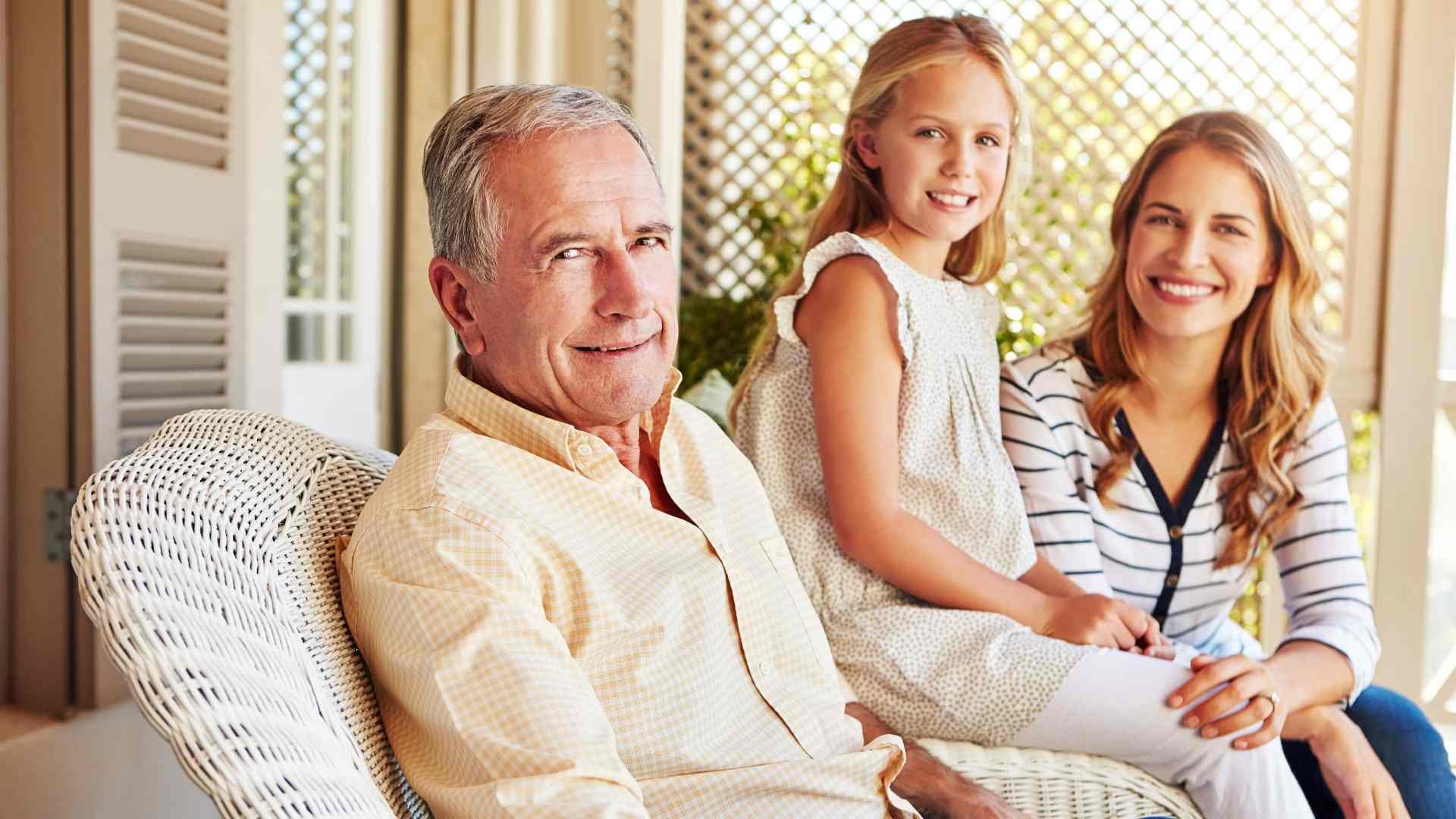 Sunday, June 20 is Father's Day — a day to honor and celebrate the patriarchs that do so much for families big and small. For seniors that don't get to see their families very often, this can be a special time to reunite. But most Dads may agree, the fanfare doesn't have to be huge.
Fellowship Square offers some fun and simple ways to recognize Dad this Father's Day.
Tee Off —
Even golf die-hards may want to schedule an extra-early tee time due to this intense heat! A round of golf, a game of putt-putt with the whole family (check out an indoor glow golf center to avoid the heat!) or Top Golf (which features climate-controlled bays with fans and fun indoor areas too) are all great options for Dads that love a good day on the greens.
Catch a Flick —
Is Dad a movie buff? Why not enjoy a movie, some popcorn, and an ice-cold beer in a nice cool theater! Or bring the theater experience home by streaming a new release, preparing some movie snacks, turning down the lights, and cozying up!
Grill and Chill —
Dads are generally the kings of the grill. But consider giving Dad a break from the task and instead fire up a great BBQ in his honor (that he doesn't have to make!). Lots of local restaurants have great take-out packages designed for Father's Day — or take control of the grill and make Dad's favorite meal. After all, a homemade meal is always appreciated. Then let Dad lounge poolside with a cold beverage. 
Attend Mass Together —
Enjoying religion together is such a great way for families to bond. Spiritual seniors will appreciate attending mass (whether in person or via a virtual format) with their loved ones this Father's Day. If mass isn't an option, simply bowing together in prayer is a special way to recognize Dad — and God the Father.
Check Out a Museum —
From art to history to space (and beyond!), there are a multitude of museums in the valley each with its own unique theme. Dads that love to stimulate their minds may enjoy a family trip to a museum to learn something new this Father's Day.
Simply spending time with family and loved ones might be senior Dads' favorite way to enjoy Father's Day. So remember, there is nothing wrong with keeping the festivities intimate and simple. Fellowship Square wishes all the dads out there a very memorable Father's Day.