Grillin' and Chillin' - Easy Summer BBQ Ideas
Tuesday August 17, 2021
Categories: General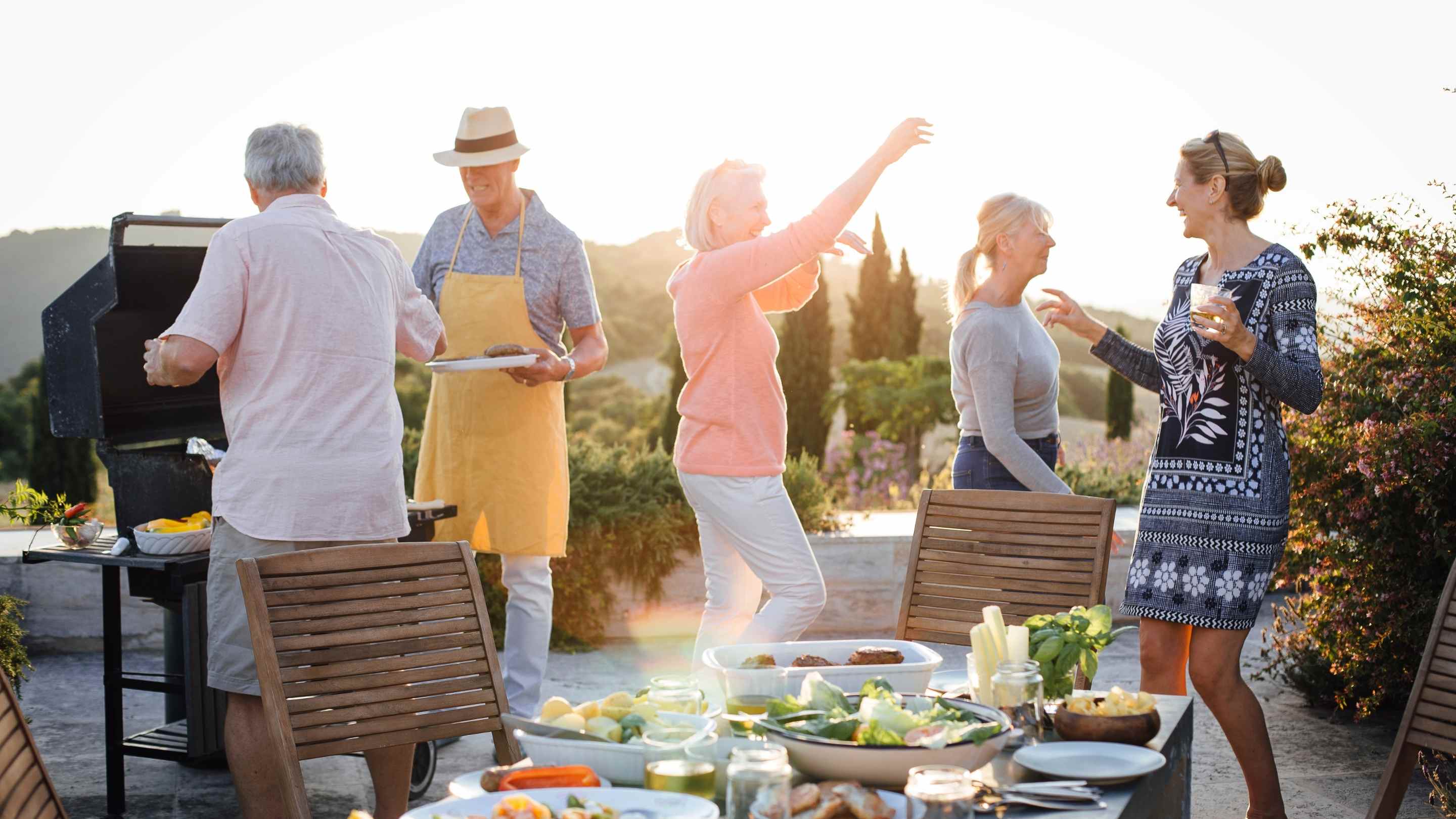 Believe it or not, Phoenicians are in the last stretch of summer. While the temperatures may have people believing it's summer well into October, the season will officially be over in a matter of weeks. So there's no time like the present to enjoy the lazy days of summer spent poolside with family, friends, neighbors, and loved ones. With that in mind, Fellowship Square offers easy summer BBQ ideas for seniors:
Keep it Simple —
From start to finish, a summer BBQ should be no-fuss, no-muss. That includes an intimate guest list, easy dishes, and casual entertainment. Consider pre-making items to set out for guests to help themselves to when they're ready or even hosting a potluck party so everyone can bring a little something to contribute to the BBQ buffet.
Fire up the Grill —
What summer BBQ is complete without mouthwatering grilled meats? For ease and convenience, select items such as hot dogs, pre-made burger patties, prepared chicken, and veggie skewers (check the meat case at the grocery store for these!) or pre-marinated meats to cut down on prep time. 
Boards Aren't Boring! —
A charcuterie platter is an elegant way to present a variety of items like meats, cheeses, nuts, breads, and crackers, olives, dried fruits, mustards, and jams. And they're surprisingly easy to put together. Get creative with a selection of two or three meats (such as salami, prosciutto, and soppressata for example), cheeses (a combination of hard and softer varieties such as white cheddar, swiss, and apricot stilton, perhaps), and placement of the other ingredients to make the board colorful and enticing! 
Pair it Right —
A refreshing glass of lemonade or ice-cold beer are great summertime sips to have on hand. Consider pre-making a pitcher of sangria or another signature cocktail that guests can pour themselves upon arrival. Both red and white wines also complement grilled and BBQ meats so wine-loving hosts can do some research on a bottle that would pair well with their menu. Of course, any poolside or outdoor BBQ during an Arizona summer requires plenty of water to keep guests cool and hydrated. 
Summer is for chillin' — so there's no reason to stress about hosting an easy-going grillin' get-together. Fellowship Square encourages seniors to keep it simple and have fun! After all, that's what the summer season is all about!