Keeping Seniors Safe from Falls
Wednesday September 15, 2021
Categories: General, In The News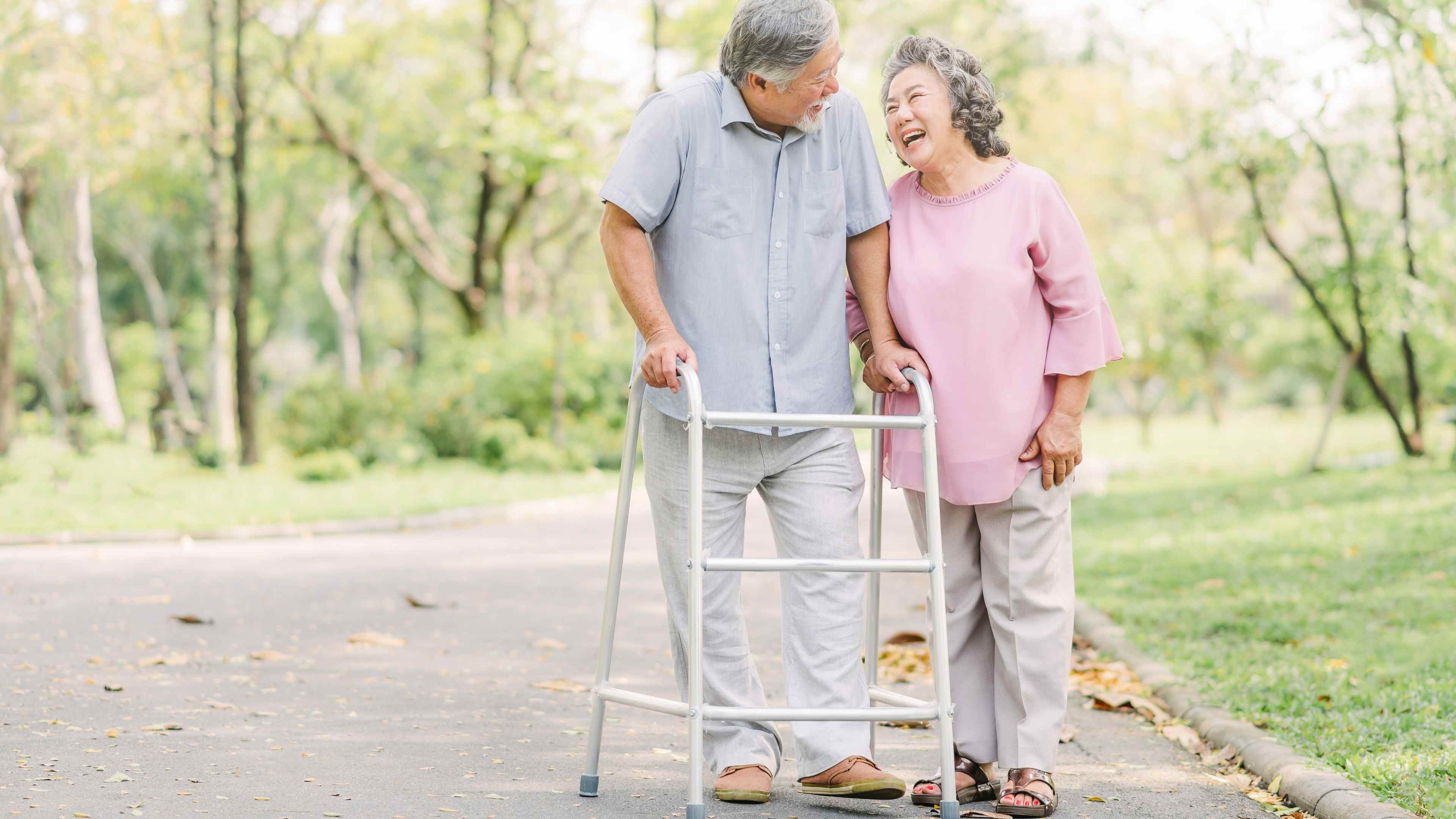 Falls Prevention Awareness Week, recognized from September 20 through 24 this year (with Falls Prevention Day occurring on Wednesday, September 22), is a campaign designed to help bring awareness to preventing falls. While many may think that falling is a natural part of aging, the National Council on Aging states falls can be prevented.
Fellowship Square delves further into the topic of fall prevention.
The good news is that falls don't have to be a regular part of seniors' everyday lives. According to the National Council on Aging (NCOA) website, "You can prevent falls by doing the right exercises, making your home safer, getting regular health checkups, and more."
Currently, statistics find that one in four Americans aged 65 and older experiences a fall each year, and the financial toll of this is expected to reach over $100 billion by 2030 according to the NCOA. The CDC reports that falls are the leading cause of fatal injury and the most common cause of nonfatal trauma-related hospital admissions among older adults. Falls result in more than 3 million injuries that are treated in emergency facilities each year with more than 800,000 resulting in hospitalizations. 
There are some simple steps seniors can take to help prevent falls. First and foremost, the Mayo Clinic suggests seniors who are experiencing frequent falls talk with their health care provider. Falls can sometimes be a result of medications the senior is taking that could have side effects such as dizziness, joint pain, muscle strength, and eye or ear conditions.
Like the NCOA, the Mayo Clinic advises seniors to stay physically active in order to prevent falls. Gentle exercises like walking and tai chi are beneficial for reducing the risk of falls by improving strength, balance, coordination, and flexibility.
It's also important to set the stage for safe passage at home. Clear the clutter, install handrails or a bath seat in the shower or tub and use a non-slip bathmat, and add lighting in dimmer parts of the home such as hallways. It's also a good idea for seniors to keep a light by their bed and to ensure access to lighting is easy — a flip switch at arm's reach rather than a pull cord, for example.  
Securing loose rugs and organizing electrical cords so they don't create a trip hazard is another good tip to help prevent falls. But trip hazards can also come as a result of the shoes that seniors are wearing. So it might be time to invest in a pair that not only fits properly but has a non-slip sole. The bonus of sensible shoes is that they can help reduce joint pain!
In honor of Falls Prevention Week, Fellowship Square encourages seniors and their loved ones to assess their living conditions and their health status to help avoid injury due to a fall that might have been preventable.