Resolutions for the Long Run — How to Maintain New Year's Resolutions Past January
Monday January 10, 2022
Categories: General, In The News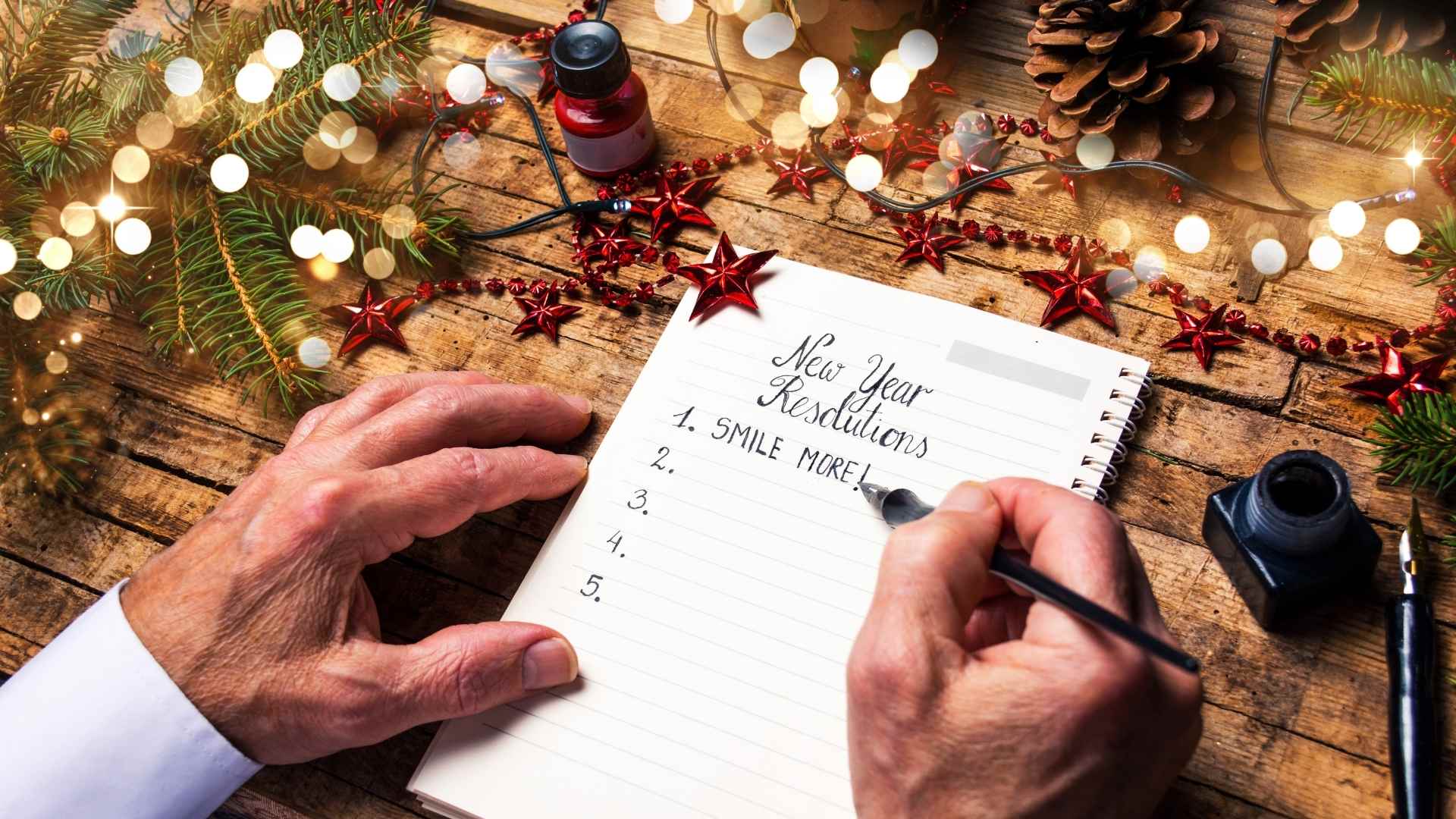 While it's just a few days into the first month of the New Year, it's already almost the halfway point to when most New Year's Resolutions are abandoned. While this seems unreal, there are even unofficial holidays dubbed "Quitter's Day" and National Ditch New Year's Resolution Day which take place about two to three weeks into January.
Inc.com reports that "Approximately 80 percent of people who make New Year's resolutions have dropped them by the second week of February." This can be attributed to the fact that most people fail to plan out how they will achieve their resolutions — so they remain more like 'wishes' than actual goals. But that's no reason to give up — resolutions can be maintained and achieved with proper planning.
Fellowship Square delves into how seniors can make resolutions for the long run:
Write it Out —
The very act of writing something out creates an intent and serves as a crucial step in committing to a resolution. Be mindful and intentional when making resolutions. They should be well thought out and have a purposeful 'why' behind them. That 'why' — the reason why the resolution is being made — is a vital factor in helping people stick those resolutions out when the going gets tough.
Take One Resolution at a Time —
Making a big (or even small) life change takes a lot of time, effort, and dedication. So those that make too many big resolutions each January are stacking the deck against themselves. When setting resolutions, seniors should be realistic about what it will actually take to achieve that resolution. For example, losing weight will take a commitment to exercise and eating right. That could require a budget for a gym membership and purchasing from a meal service company or a time commitment to working out each day and preparing healthy meals. Beyond just wanting to change, there are tangible things to consider such as budget and how many hours in the day one has to dedicate to doing the work that will affect the change. 
Don't Wait until the End for the Reward —
According to the article, "Seven steps for making your New Year's resolutions stick" on the Harvard Medical School website, an important factor in making resolutions stick is to reward oneself. The article states: "Don't wait to call yourself a winner until you've pounded through the last mile of your big dream marathon or lost every unwanted ounce. Health changes are often incremental. Encourage yourself to keep at it by pausing to acknowledge success as you tick off small and big steps en route to a goal. Blast your favorite tune each time you reach 5,000 steps. Get a pat on the back from your coach or spouse. Ask family and friends to cheer you on. Look for an online support group."
Seek Support —
Speaking of support, that is another key aspect of making resolutions stick. Social support can have a great impact on resolutions. WW (formerly Weight Watchers) and Alcoholics Anonymous are two organizations credited with the extreme success of their programming due to social context. Seniors could join a group or club aligned with their resolutions or simply partner up with a friend or loved one who has similar resolutions in mind for 2022. This will not only make the resolution work more fun but will also provide an element of accountability.
In 2022, Fellowship Square encourages seniors to live their best lives and discover their best selves. With the help of some resolutions, and these tips on how to stick with them, this can be their best year yet!