Moving Tips for Seniors Who are Downsizing, Moving into Assisted Living
Thursday February 24, 2022
Categories: General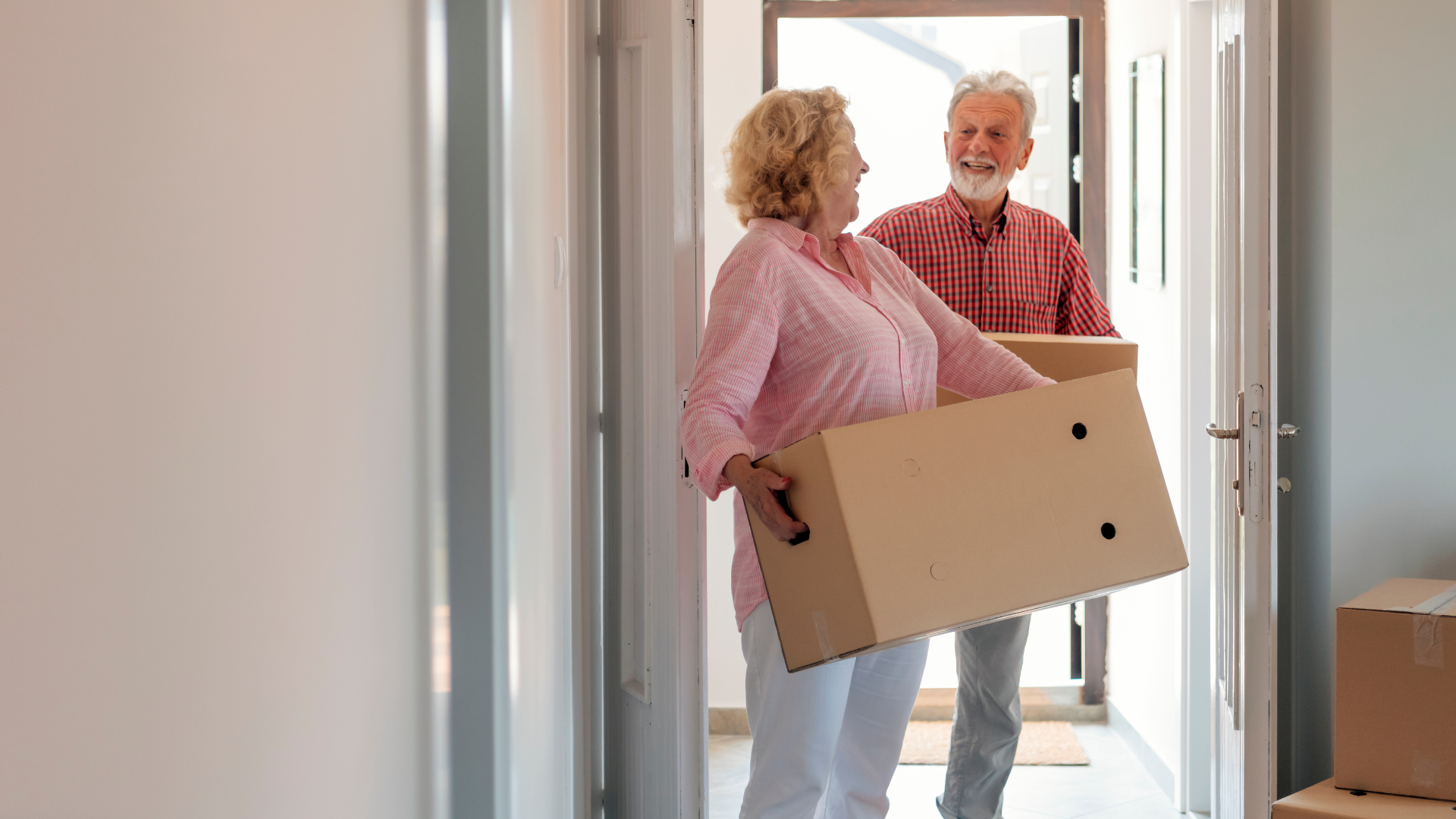 For many seniors preparing to move into an assisted living community or a smaller home more appropriate for their Golden Years, the challenge of that comes along with downsizing is what to do with all the "stuff" that has accumulated over the years. That goes for everything from furniture and appliances to décor and meaningful items that hold sentimental value.
Moving itself can also come with some challenges so Fellowship Square offers tips for seniors as they move and downsize.
Take it Slow —
Especially for those that have lived in one place for years, maybe even decades, packing and moving is going to take some time. More often than not, people have more stuff in their homes than they even realize and moving is an ideal time to weed through those things to figure out what should be kept and moved into the new place and what can be discarded, passed down to family members or given to charity. Figuring out what to keep and then what to do with it can present another challenge. For things like important papers and stacks of photos — consider having them converted to digital files, for example. This not only saves physical space, but also preserves these items.
Don't Go it Alone —
The physicality that moving entails isn't generally a one-person job, even for the most able-bodied. So seniors that have specific limitations shouldn't try to pack and move the entire contents of their home by themselves. Enlist family members and when it comes time to actually move the big stuff, it's ideal to call in a professional moving company. They have the expertise to move large, heavy, and odd-shaped items without damaging them (or hurting themselves) in the process. 
Bring Special Comforts —
Moving into an assisted living community may be a difficult decision for seniors that have spent most of their lives in one house that they consider home. Caregivers and loved ones can make the transition into a smaller home or assisted living community easier by creating a similar look from the former home in the new space — including beloved pieces of furniture or décor and special mementos and photos. 
Connect with Neighbors New Community —
Seniors with a vibrant social life in their current neighborhood may find it much easier to acclimate when moving into a new neighborhood or assisted living community by getting social! Generally in senior living communities, there are many opportunities for new residents to meet their neighbors and connect with people through activities, clubs, sports, fitness groups, and more. So loved ones should encourage seniors to seek out new opportunities to be social when they move into a new neighborhood or community. Having an active social life is beneficial for seniors both mentally and physically. 
Fellowship Square encourages families to work closely with seniors when they are preparing to move and downsize. There are multiple aspects to consider that can be both mentally and physically draining for seniors so it's important to take the time needed to address the situation and move through it properly so as not to cause undue stress on anyone and make the experience enjoyable for all!