Becoming a Grandparent
Friday May 27, 2022
Categories: General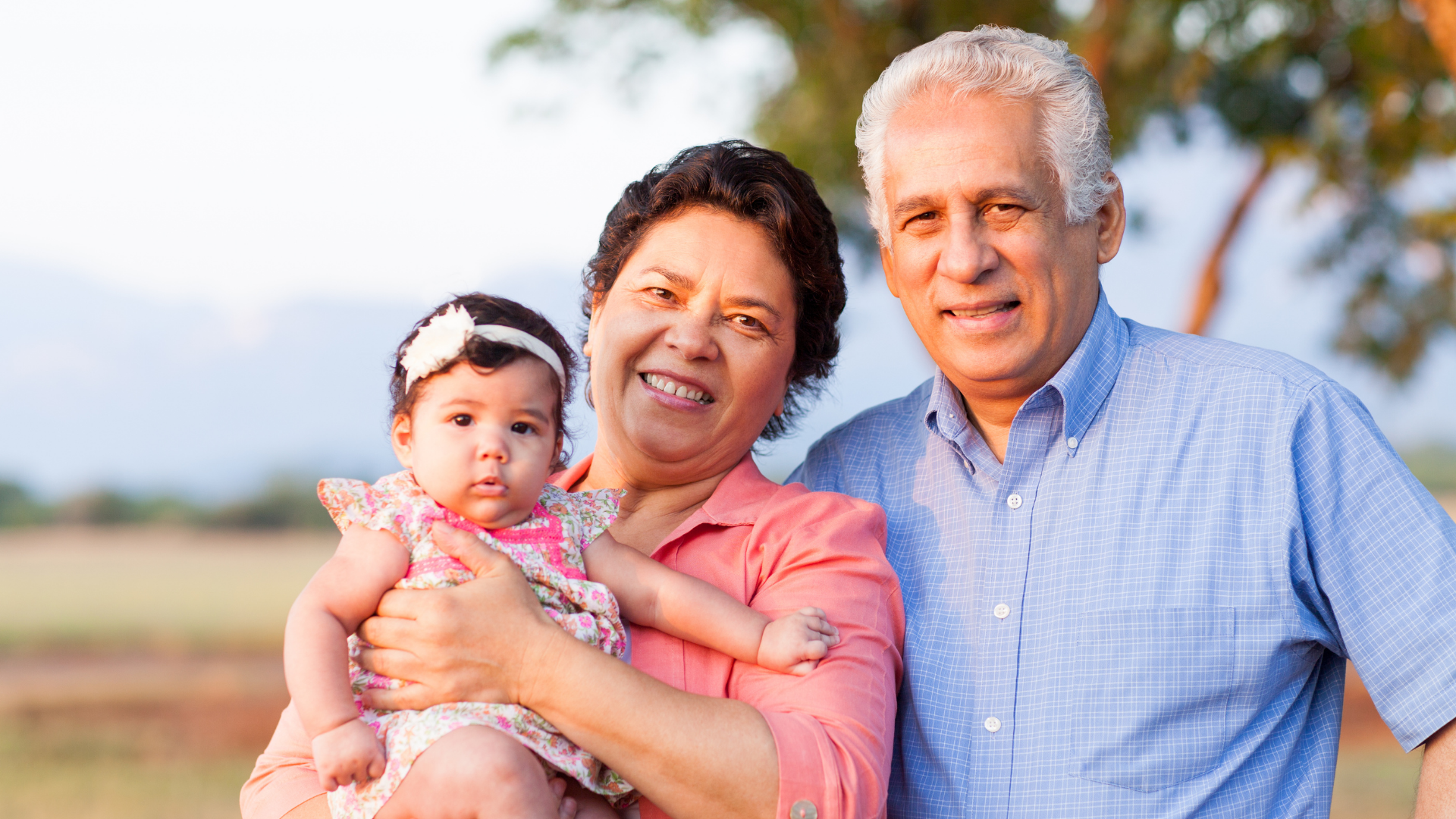 One of the most joyous parts of a parent's life is watching their own children become parents themselves! A baby can change the entire dynamic of the family and bring a whole new element of bonding to multiple generations.
Fellowship Square offers tips for new grandparents on how to make the most of this experience, without overstepping boundaries of the new parents.
Share in the Pre-baby Excitement —
First-time to-be parents are likely going to experience a wide range of emotions from the time they find out they are expecting to the time that baby arrives (and for long, long after as well!). This can be a very fun and exciting time for the entire family and a beautiful way to bond and reconnect. As to-be grandparents, seniors may have saved special items from their own children that they can pass on for the baby. This is a special way to carry on some tradition and relive a piece of the past. 
Respect the Parents' Rules —
Many seniors look forward to the day that they can spoil grandchildren of their own — and this is a well-deserved right that brings joy to all! However, it's important to respect any guidelines the parents have about what to feed the baby, what gifts are appropriate and other specifications they may have. 
Respect Physical Limitations —
As new grandparents, seniors may be asked to help out with caring for the baby as mom and dad return to work. This is a wonderful way to make an early connection with the baby and form a lifelong bond with the new grandchild. However, seniors with health issues should respect their own personal health limitations in the best interest of the child. Even seniors that are active and anxious to help out shouldn't overdo it. For many seniors it's been a long time since they've cared for a baby — it requires a lot of time, energy, and physical care. And even though it can bring such happiness to seniors, it can also be exhausting!
It's important most of all to offer support and allow the new parent's space to grow into parenthood on their own. If they ask for advice, by all means, share it! However, avoid the temptation to tell new parents how it was done in "my day," as the world has changed and each parent (even if it's the senior's own daughter or son) needs to follow their own instincts and intuition when it comes to being a parent and how they choose to raise the child.
Fellowship Square lends its excitement and congratulations to seniors becoming grandparents for the first (or 10th time!). Each grandchild's arrival is a special occasion and one to celebrate among the whole family.