Vacationing "at Home"
Monday June 27, 2022
Categories: General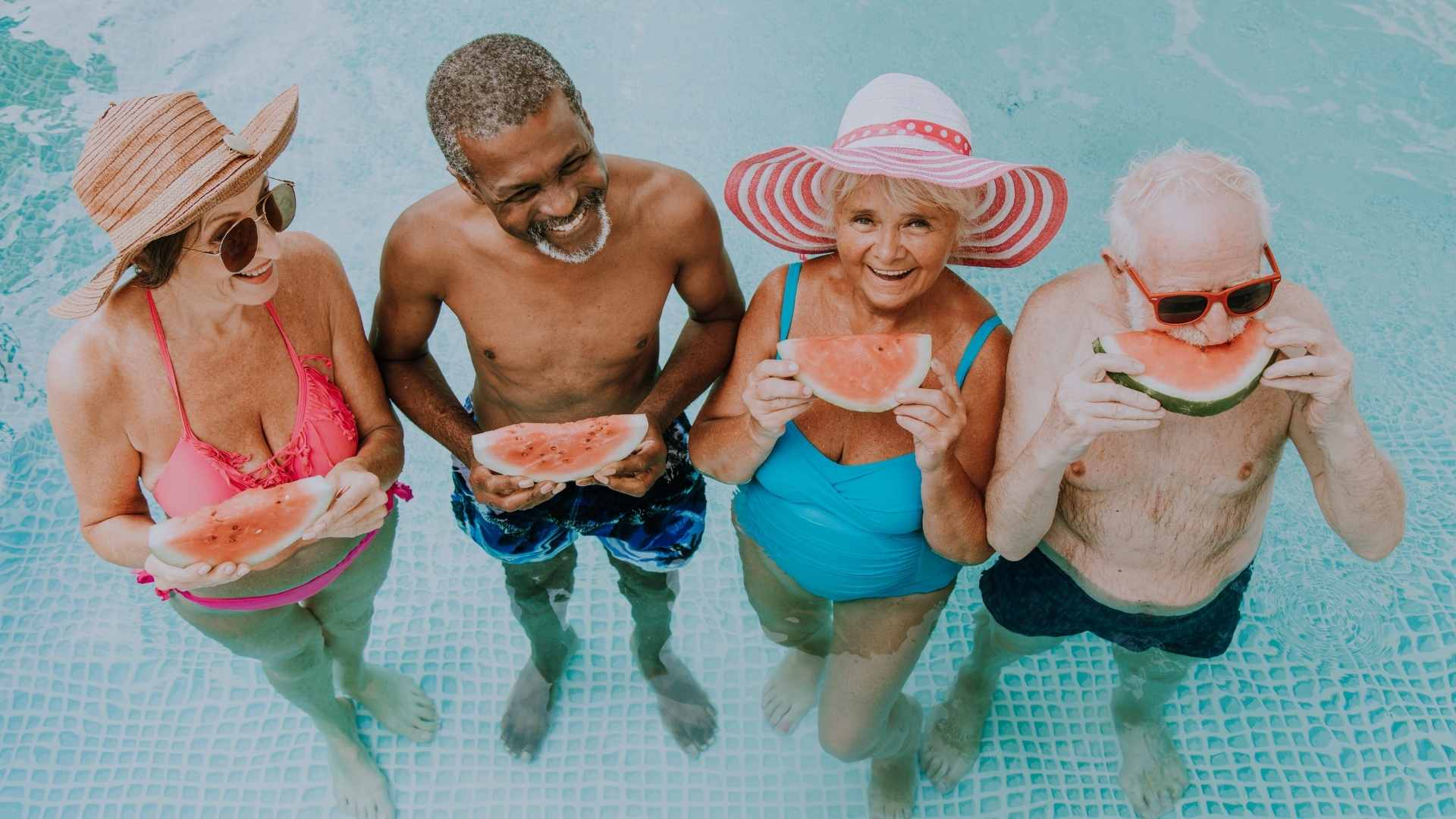 With risings fuel costs that are making both airplane and auto travel more and more expensive, why not skip traversing the world this summer and simply enjoy a vacation at home or in one's own town? Fellowship Square offers some fun ideas for "stay-cationing" and saving some money this season.
Play Tourist in Town —
When visiting a new city or country, travelers often do a lot of research about where to go, what to do, what to see, and even what to eat. But in their own cities, people may forget that there is also so much to do and see that they may have never experienced before. So why not pretend to be a tourist! Do some research on museums, sights, and other must-sees in one's own city or town. Even heading over to a different part of the city can unveil some new and exciting adventures. 
See Things from a Different Point of View —
…A child's! Seniors can take the grandkids out for the day and enjoy a "vacation" the way little ones do it. Consider an early morning at the zoo (the splash pad is a must!), visit an aquarium, take in a mid-day movie (soak up all that air conditioning plus budget-friendly matinee pricing and/or senior and child discounts!) or go to a local library story time. This is not only a great way to bond with the grandkids, busy likely parents will be grateful for the help!
Take a "Day Off" —
When at home, people generally don't live their daily lives like they are on vacation. There's always something to do, some appointment to go to, some responsibility to take care of or — even for seniors that are already retired! But why not take a "day off" from regular life and do something out of the ordinary. Sleep in, spend a day by the pool with a pitcher of lemonade or sangria or simply veg out — binge a new series or cuddle up with a good book. Consider this a vacation day from the ordinary and just relax stress-free.
Stay Local —
As Arizona temperatures rise, hotel costs tend to drop! This is a great time for locals to take advantage of the incredible resort properties around the valley for a fraction of the price. Many of the local resorts have so much to do right onsite so once checked it, there's no need to go anywhere else. 
Hit up Senior Discount Days —
Seniors deserve a little discount (well, a big one actually!) and many companies are happy to oblige! For a budget-friendly shopping spree, dinner out, or entertainment, do some research about senior discount days. And don't be shy about asking for a senior discount if one is not advertised. 
Planned a Themed Summer Party —
Bring the vacation home with a fun and casual summer BBQ or outdoor party that is hassle-free and fun for all! Invite family, loved ones, and neighbors, fire up the grill, fill up coolers with refreshing beverages and host a no-stress summer soiree! Going pot-luck style gives everyone a chance to bring their favorite dish and takes the pressure of compiling a menu off the host. So sit back, relax and enjoy the company of loved ones and friends.
Fellowship Square encourages seniors to enjoy the summertime whether they are traveling or simply "vacationing at home."