Benefits of Volunteering
Thursday August 18, 2022
Categories: General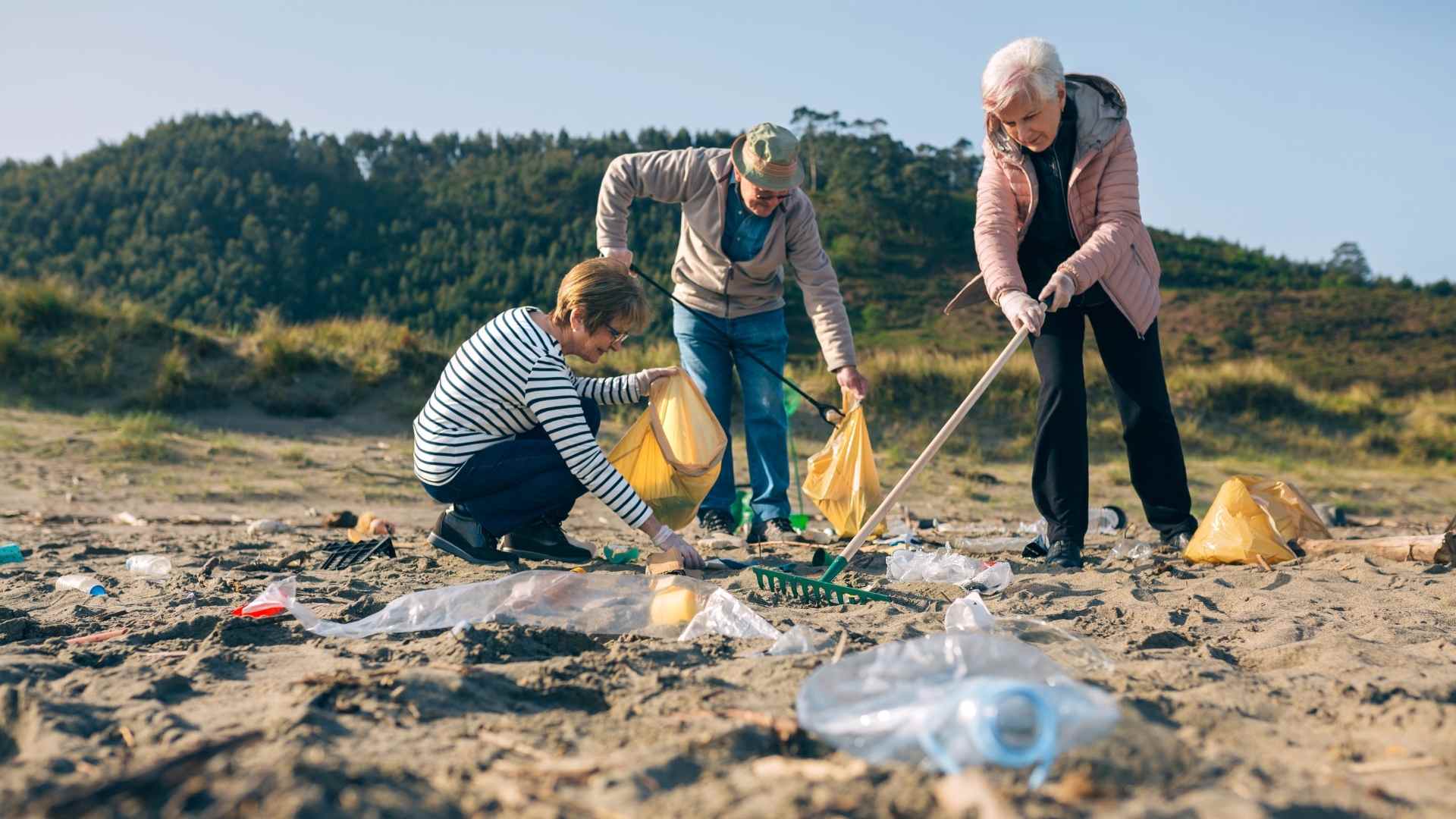 There are so many reasons that everyone should volunteer, but particularly seniors who may be searching for a new purpose after retirement. During their Golden Years, seniors tend to have more free time that they could fill with many activities — spending time with loved ones and friends, starting a new hobby and getting involved in their communities. When it comes to the  latter, in particular, Fellowship Square recommends a great way to do so is by volunteering. Seniors seeking a new sense of purpose combined with a desire to help their communities will surely find that they will reap some amazing benefits of volunteering.
Volunteering is a great way for seniors to become more involved in their communities and to help a cause or discover a need that they are passionate about. There are many local organizations that help youth, animals and those experiencing homelessness that seniors could lend their time to. Seniors could even do something as simple as volunteer as a crosswalk attendant for an elementary or middle school.
Aligning volunteering with a passion is an excellent way to get the most impact out of the experience. Donating time and or money does even more good than helping a cause in need. Seniors can expect some real benefits from volunteering their time.
In fact, some of the richest people in the world haven't found happiness through their money, but rather through connecting with their communities through services. Serving others tends to provide a sense of pride and happiness — the act of doing something for someone really is a win-win. Beyond that feel good feeling, research points to the fact that volunteering has real benefits for mind and body. 
An article on the Mayo Clinic Health System website states that volunteers (adults age 60 and over) report better physical health than non-volunteers. Research also shows that volunteering leads to lower rates of depression and anxiety for people 65 and older.
"Volunteering reduces stress and increases positive, relaxed feelings by releasing dopamine. By spending time in service to others, volunteers report feeling a sense of meaning and appreciation, both given and received, which can have a stress-reducing effect. Reduced stress further decreases risk of many physical and mental health problems, such has heart disease, stroke, depression, anxiety and general illness," the article states.
Volunteering can also provide an opportunity for seniors to hone a skill or learn a new one. Talk about giving them a sense of purpose! Despite their background or past career, seniors can tackle the challenge of learning something new for the sake of helping others.
Fellowship Square encourages seniors that are looking for a positive way to spend their extra time to look into volunteering. Aside from the benefit of helping an organization and connecting to the community, seniors can enjoy some great health and mental benefits from volunteering!