Celebrating Grandparents Day
Thursday September 08, 2022
Categories: General, In The News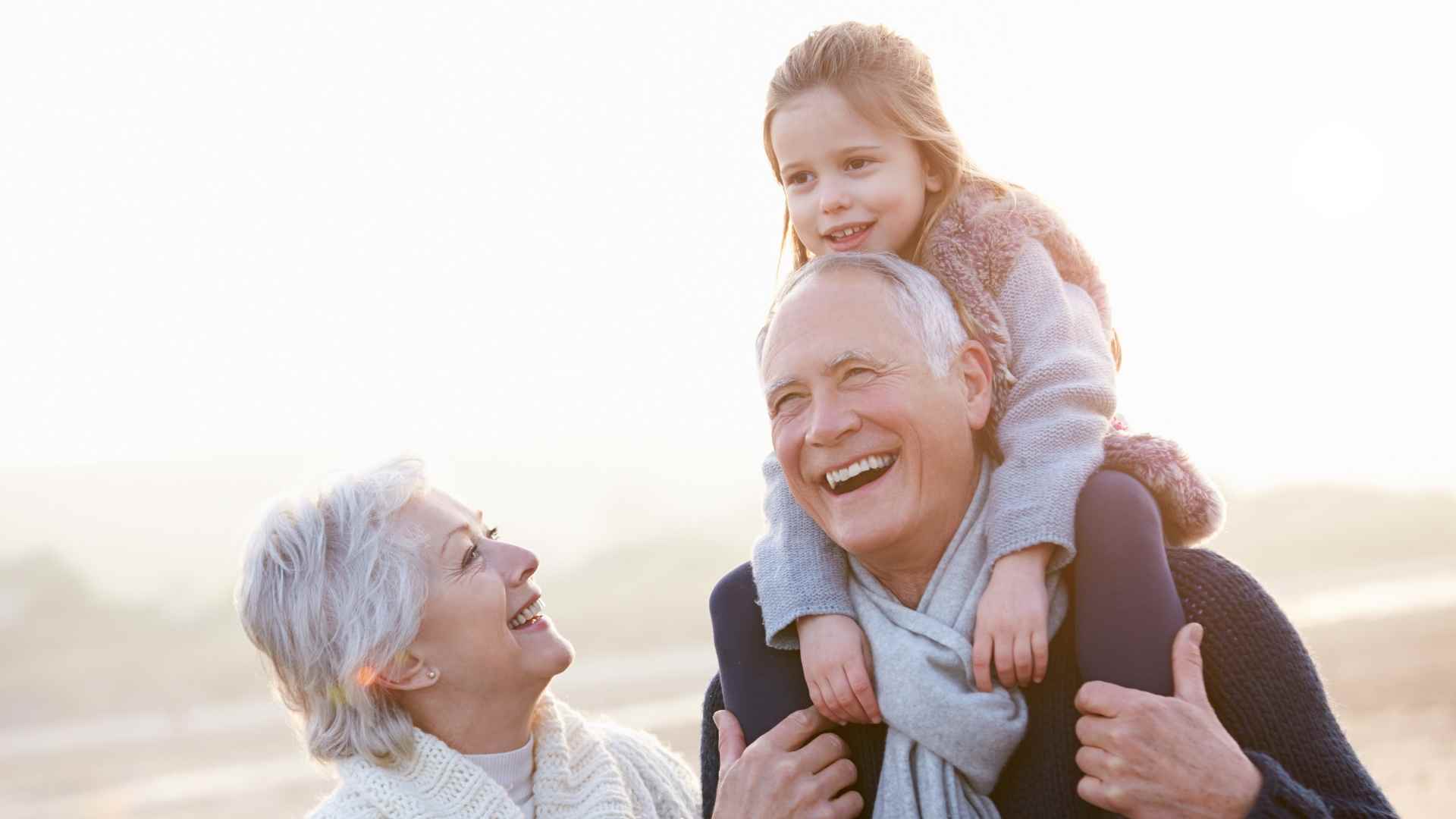 Grandparents Day is honored annually on the first Sunday after Labor Day. Beyond celebrating grandparents, Fellowship Square takes a look at the history of this holiday and how families can honor it this year.
According to Today Parents, Grandparents Day is "designed to celebrate the connections we share with older generations." And though it was actually proclaimed in 1978, the day didn't get much recognition until 2012, when Generations United initiated an annual campaign encouraging "all generations to Do Something Grand" and engage with another generation on Grandparents Day.
President Jimmy Carter signed the proclamation for Grandparents Day which states that the holiday is meant to "honor grandparents, to give grandparents an opportunity to show love for their children's children, and to help children become aware of the strength, information, and guidance older people can offer."
In fact in today's society, grandparents play a vital role in the multi-generational family dynamic and often help raise, or entirely raise, grandchildren. Millions of U.S. households are grandparent-grandchild households, in which grandparents are responsible for grandchildren under the age of 18. According to Rand, of approximately four million grandchildren living with their grandparents, 2.5 million of those live three-generation households.  
Regardless of the situation in which grandchildren are living with their grandparents, this is an opportunity for another level of bonding. These familial relationships can be so beneficial for both parties — and both grandparents and grandchildren can learn from one another and find activities that they enjoy doing together. Traditionally, many families pass down recipes or teach their next generations how to cook. With today's huge interest and food and cooking, getting into the kitchen together to bake cookies, or share a secret spaghetti sauce recipe can be a fun and educational way for grandparents and their grandparents bond.
Grandchildren and adult children with kids can help honor grandparents on this special day with a heartfelt card, a grandparent's favorite meal, or a batch of homemade cookies (made together, perhaps?). Spending time together, if possible, will likely be a grandparent's favorite way to spend the day, whether that means going to a movie, taking an early morning hike, or simply playing cards or board games.
Fellowship Square encourages multi-generational families to honor their patriarchs and matriarchs this Grandparents Day — and every day! Grandparents play such a special role in many families and they have so much to offer the next generations. It's never too late to build a bond — so why not start this Grandparents Day?