Activities
Activities at Fellowship Square Historic Mesa
With the vast majority of our residents Covid-19 being vaccinated, community activities are in full swing again. Still, we are always cautious and comply with CDC and health department guidelines like health screening, social distancing and disinfecting. 
Check out our latest activities calendar to see what fun things are happening at Fellowship Square Historic Mesa this month!
During Periods of Widespread Community Infection:
We continue to adjust to the Covid-19 pandemic with social distancing, masks and activities reduced to small groups and our internal television channel.  At times we have even had to cancel activities.
At the same time, we know that socialization is so important to our seniors and our Life Enrichment team does an amazing job helping to reduce feelings of isolation.  Below are some examples of what they have done during these periods.
---
For Assisted Living:
We have been doing one on one activities including Skyping with family members.
Exercise with SeniorFit and more. 
Meal deliveries 3 times per day are always delivered with a friendly face.
For Independent Living:
We have stepped up our internal television programming to include devotionals from Chaplain Kurt and exercise with Matt.
Residents who participate in the art class with Trisha have been sharing pictures with the instructor and receiving feedback and instruction over the phone.  Our residents are all so talented but special congratulations goes to Eugene Smith who won the Betty Boop pop contest with his piece called "I Love NY" (bottom center)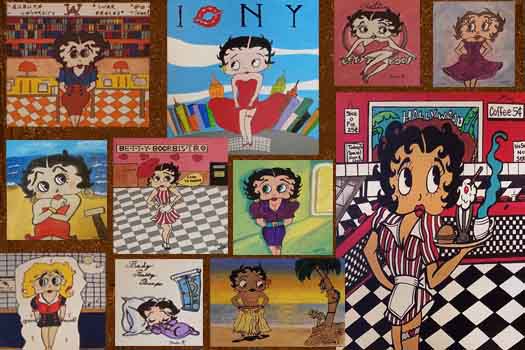 Our sewing group ladies have been kept particularly busy making face coverings for staff and other residents.
Residents even received a special treat on their door for Easter and enjoyed an impromptu flute concert with Laura Ontiveros.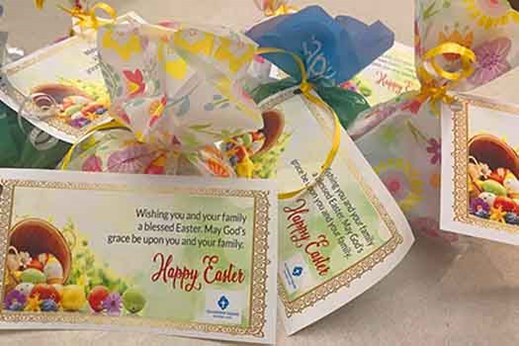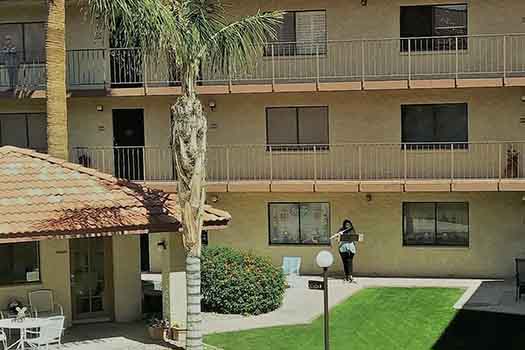 Phone calls twice per week from Marketing staff occur just to see how they are doing, if they are feeling well or need any supplies. For some, a joke, scripture or a little friendly chit chat in the process lets them know that someone cares. 
Daily meals and deliveries from our Country Store or security staff are visits that now take on more meaning - something our compassionate staff and every-day responders are acutely aware of.