Finding The Right Community
How do you know what is the best or most appropriate community lifestyle for you or your loved one?
What are the differences between Independent Living and Assisted Living?
What exactly is Memory Care?
Retirement should be easy.  Why am I faced with all of these confusing options?
If you're asking yourself questions like these, you can rest easy. We've included a number of tools and information on this website to help answer your questions.
If you want personal assistance, our Senior Leasing Consultants are specially trained to guide you toward the best possible living situation. Simply request more information below or schedule a tour with a complimentary lunch.  No pressure.  Your security and happiness come first.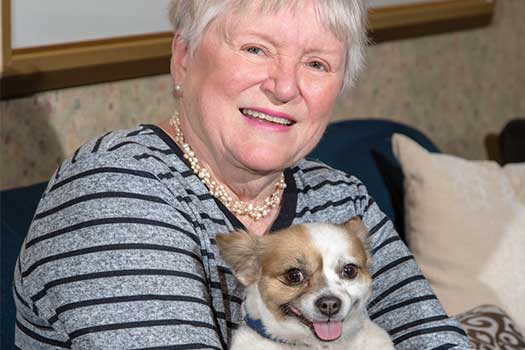 Independent Living Is Pet Friendly!