Executive Director, Rena Phillips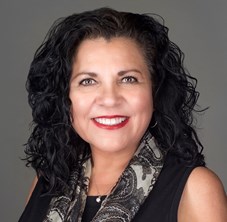 Rena Phillips has been in the senior living industry for 30 years.  She started out as a dishwasher, moved into a cook position and very quickly was promoted to Food Service Director at a non-profit community here in Mesa where she worked for 14 years.  She then moved into a Regional Food Service Director role and oversaw 25 communities in Arizona, Texas and California where she wrote menus and implemented fine dining programs.  From there, she moved into Regional Director of Operations and oversaw 10-15 senior living communities in various states.  Rena most recently had the opportunity to open two new communities from groundbreaking to fully operational status.  
"I feel truly blessed to be the Executive Director here at Fellowship Square Historic Mesa.  I am a native of Arizona and grew up and continue to reside in Mesa.  I am a pet lover, having 4 dogs and let's just say more than 4 parrots!  I love gardening, photography and spending time with my family.  I truly look forward to meeting all of you, learning about you and honoring our vision of a world where all people thrive and live with purpose."