Marketing Director, Tracey Biggerstaff, CDP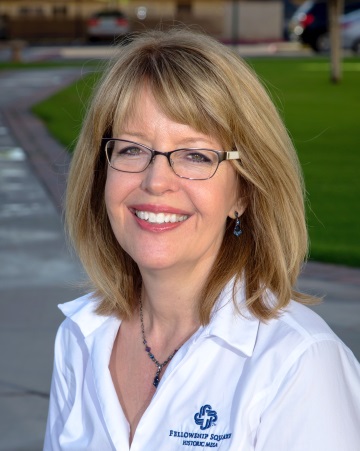 Tracey brings over 25 years of marketing and advertising expertise to her role as Marketing Director at Fellowship Square – Historic Mesa. She excels in building brand awareness by delivering compelling messages that come from a deep understanding of our customers' needs. Not only does Tracey conduct a thorough analysis of the marketing landscape to gain insight, perhaps more importantly, she has many years of first-hand experience as a family caregiver. As a result, she possesses a great deal of understanding and compassion for issues facing the elderly and the families who care for them.
Tracey takes pride in helping these families learn about care and lifestyle options for seniors who are struggling to maintain their independence. With this personal connection and passion for senior services, Tracey says the best part of her job at Fellowship Square is witnessing someone in the moment they realize that their quality of life is about to get better.