Resident's Perspective
Wednesday April 06, 2022
Categories: General, Independent Living
Sometimes we all need a little reminder to take a step back and look at our blessings in life.
---
A few months ago, one of our residents, Lucille C., shared her musings about finding joy with us. We loved it so much that we asked if we could post it on our blog, and she agreed! Whether it's COVID or anything else happening in the world, Lucille reminds us that looking for small things that bring cheer can give us the boost we need.
Find Joy
Joy often begins as a small bud that unexpectantly blossoms into a full flower. It sometimes lies dormant, waiting to be found. At other times it bursts forth before you in a totally unexpected manner.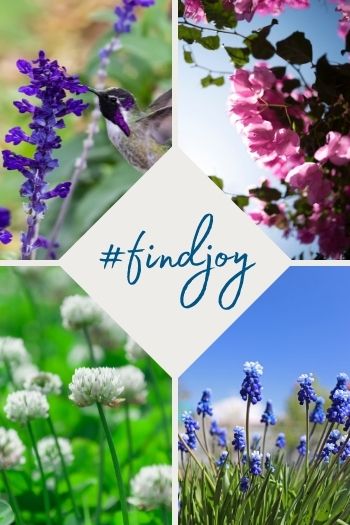 During this COVID time, we feel the absence of joy, but perhaps this is because we aren't looking. We aren't giving it the opportunity to blossom.
It also might be that joy presents itself during COVID on a smaller, less grand scale, therefore, unrecognizable as such. Perhaps it is the sudden trill of a bird, being stopped by the haunting strings of a violin, meeting a friend in the hall, seeing one person extend kindness to another, receiving a text from a grandchild simply saying "love you" or the complete joy of seeing your children and their spouses putting Christmas lights up on the patio to make Christmas more festive.
On the other hand, we sometimes must initiate these things; text the grandchild first, be the one to extend kindness and let someone know that you're there for them.
Don't wait for joy to find you, Actively search for it.
Joy is always hiding in a small corner of your heart. Look for it, encourage it to blossom, bring it out and permit it to accompany you in your dance of life. ~Lucille C.