Bible Verses for Seniors
Wednesday March 22, 2023
Categories: General, Independent Living
---
Celebrating the Wisdom of Age
As we age, it is important to reflect on our lives and remember that a certain level of wisdom comes with experience. But sometimes, life and circumstances can become so challenging it's hard to rely on our own experiences for comfort. When we are faced with a diagnosis that seems hopeless or a loss that leaves us broken, we often turn to our Faith for comfort.
Many Seniors find that Bible verses bring encouragement during trials and challenges. They are also a great way to celebrate life's milestones.
Here are some of our favorite bible verses for seniors that will give you peace, comfort, and joy as you continue your journey through an everchanging life.
Psalm 71:17-18
"O God, from my youth you have taught me, and I still proclaim your wondrous deeds. So even to old age and gray hairs, O God, do not forsake me."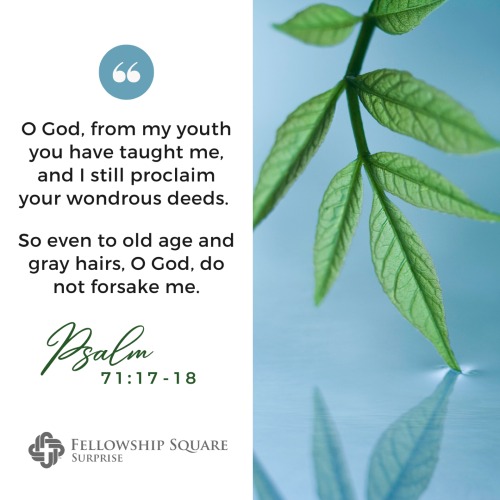 This verse reminds us that we can always turn to God for guidance no matter how old we are. No matter what stage of life we're in, He will never leave us or forsake us.
---
Proverbs 16:31
"Gray hair is a crown of splendor; it is attained by a righteous life."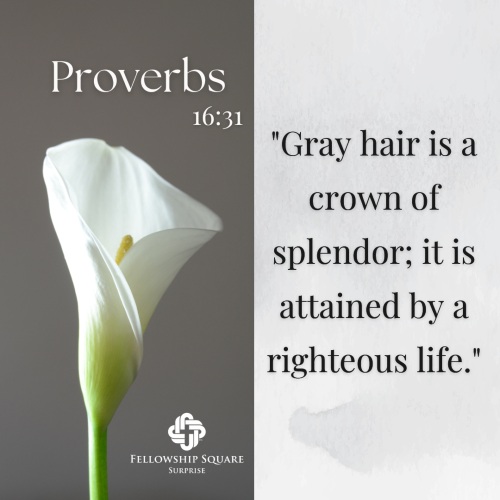 This verse celebrates the wisdom that comes with age. We should be proud of our gray hair because it is a sign of a long and fulfilling life lived according to God's will.
---
Isaiah 46:4
"Even to your old age I am He, and to gray hairs I will carry you. I have made, and I will bear; I will carry and will save."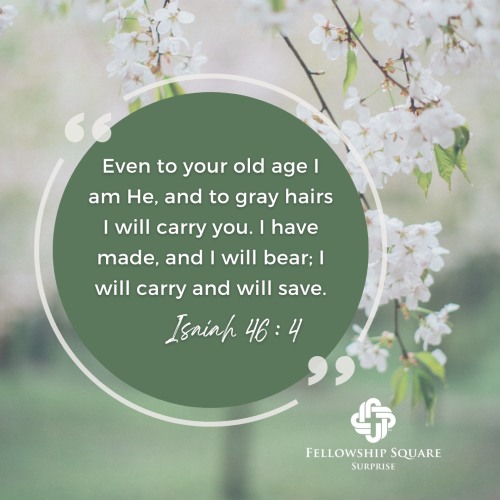 This comforting verse reminds us that even when we feel like we can't go any further in life or don't have the strength to carry on anymore, God will always be there to pick us up and carry us through difficult times. He has carried us so far already, and He won't stop now!
Bible Verses for all stages of life
These bible verses for seniors remind us that no matter what stage of life we're in, God's love never fails or falters. As we get older, we should take comfort in knowing that while things may change around us, His steadfast love remains constant throughout all stages of our lives. May these verses bring you peace as you embark upon this new chapter of your journey!
---

If you want to share your wisdom and encourage others, feel free to download and share these graphics with friends and family. If you share on social media, don't forget to tag us! Facebook @fssurpriseaz or on Instagram @fellowshipsquare