Top 5 Benefits of Choosing a Non-profit Senior Living Community
Tuesday June 27, 2023
Categories: General, Independent Living
---
As we grow older, our living situation undoubtedly begins to change – it may be that household chores and meal preparation become more difficult, or we simply long for a sense of community rather than living alone. As seniors embark on this new chapter, many consider various options, including senior living communities. One important factor to consider when exploring retirement community options is whether the community is for-profit or non-profit. While both types of communities provide valuable housing and support for seniors, non-profit senior living communities have unique benefits that deserve attention.
This article will explore the reasons why choosing a non-profit senior living community can be a wise decision. By understanding these factors, individuals can make an informed choice and ensure a fulfilling retirement. So, let's explore the key advantages of opting for a non-profit senior living community and gain valuable insights into choosing the perfect retirement community for your needs.
Understanding the Difference: Non-profit vs. For-Profit Retirement Communities
Before diving into the specific advantages of non-profit senior living communities, it's important to understand how they differ from their for-profit counterparts. For-profit communities are driven by the goal of generating a return on investment for their owners or shareholders. Financial decisions in these communities may prioritize profits over the overall mission and well-being of the residents.
On the other hand, non-profit senior living communities operate with a different set of values. While they still charge monthly fees for rent and services, they also have the ability to raise funds and receive donations from others. This additional support allows non-profit communities to reinvest their fees into the community itself, focusing on building/capital improvements, staff development, and additional programs and services.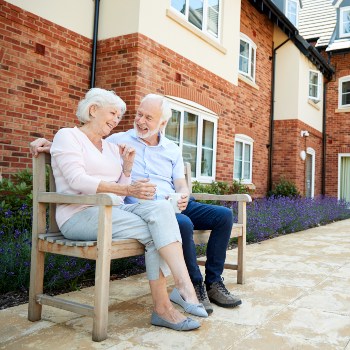 Non-profit retirement communities like Fellowship Square Surprise often have the added advantage of community support through volunteers and donors who share the organization's mission, vision, and values.
The Benefits of Non-profit Senior Living Communities
Both non-profit and for-profit senior living communities offer various services, amenities, and levels of care, such as independent living, assisted living, and memory care. However, non-profit retirement communities offer several unique benefits over their for-profit counterparts.
1. Reinvestment in the Retirement Community
As stated earlier, one of the primary advantages of non-profit senior living communities is that the fees paid by residents are reinvested back into the community itself. This means that the community can allocate funds for staff development, building improvements, and other enhancements that directly benefit the residents. By choosing a non-profit community, you can be confident that your fees are being used to continually improve the community and enhance your overall retirement living experience.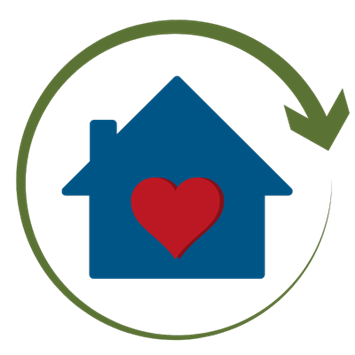 Additionally, non-profit organizations are governed by a Board of Directors, who volunteer their time and efforts to ensure the non-profit organization upholds ethical management, financial integrity, and quality services. According to LeadingAge, a national association of non-profit senior living communities, "Non-profit finances are always open for public inspection; with such information readily available on the Internet, the information is literally at our fingertips...they are far less likely to sell or close due to fluctuations in the economy."
2. Alignment with Values and Mission to Serve Seniors
Non-profit senior living communities often have a strong mission and values guiding their operations. Some non-profit communities are affiliated with faith-based or fraternal organizations, which adds an additional layer of care and benevolence. These communities strive to provide a supportive and inclusive environment for all residents, regardless of their background or beliefs. For example, although Fellowship Square Surprise is rooted in the Christian faith, they warmly welcome individuals of all faiths or those who do not follow any particular faith. In fact, it is essential to emphasize that residents are not required to adhere to the specific faith of the community.
By choosing a non-profit community, you can find a sense of belonging and shared values that resonate with your own.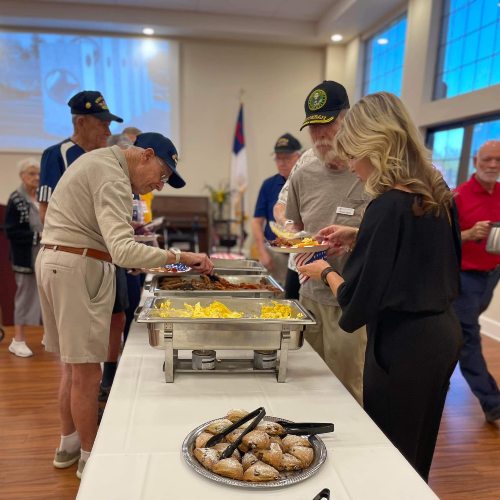 3. Continuum of Senior Care
Many non-profit senior living communities offer a continuum of senior care on one campus, including Independent Living, Assisted Living, and Memory Care. Some of these communities, like Fellowship Square Surprise, also offer home health and supportive services.
As your care needs change over time, you can seamlessly transition to higher levels of care within the same community. The ability to stay on the same campus makes the transition much easier, as you can receive the care you need without leaving the community and friends you have come to know and love.
4. Engaging Retirement Community Life
Non-profit Enhanced Retirement Living communities often prioritize creating an engaging and vibrant community life for their residents. These communities understand the importance of social connections for seniors and offer a variety of activities, events, and opportunities for residents to connect with one another.
Whether it's through organized outings, fitness classes, campus events, or shared interest groups, non-profit senior living communities strive to foster a sense of friendship, camaraderie, and belonging. This social engagement greatly enhances positive mental, emotional, and physical health and helps you build meaningful relationships with fellow residents.
5. Enhanced Retirement Living: An Enhanced Quality of Life
Choosing a non-profit senior living community can greatly enhance your overall quality of life. These retirement communities are designed with the specific needs and preferences of older adults in mind, offering amenities and services that promote well-being, independence, and fulfillment. From beautifully designed living spaces to delicious dining options and access to healthcare services, non-profit senior living communities strive to create an environment where residents can thrive and live with purpose. Enjoying every day to the fullest.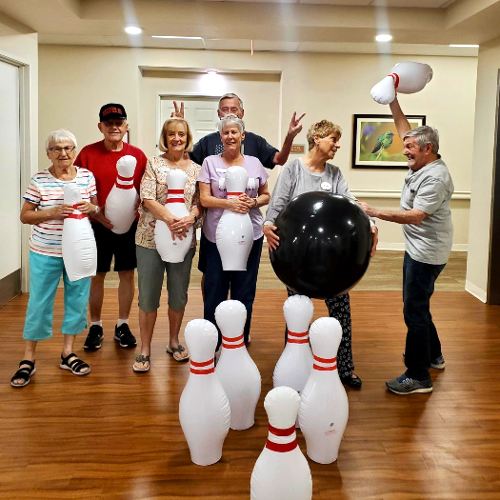 Putting it all together
When considering your senior living options, consider the benefits of choosing a non-profit senior living community. These communities offer more than just a place to live; they provide a supportive and engaging environment where you can truly thrive. With a focus on reinvestment, shared values, a continuum of care, and engaging community life, non-profit senior living communities like Fellowship Square Surprise can greatly enhance your retirement experience. Take the time to explore the non-profit senior living options in Surprise and discover the many benefits they have to offer.
---
Fellowship Square Surprise is part of the Christian Care family of senior living communities and is a non-profit 501(c)(3) organization. Established in 1979, Christian Care has served Arizona's seniors for over 40 years.
Ready to schedule your tour of Enhanced Retirement Living at Fellowship Square Surprise?
Call us at 623-900-1077 or email us at [email protected]; we look forward to speaking with you soon!
---
Fellowship Square Blog | More on Non-Profit Senior Living in Surprise