Unlocking the Power of Friendship and Community: The Benefits of Independent Living for Seniors
Monday September 04, 2023
Categories: General, Independent Living, Assisted Living
---
As we age, it's natural to seek ways to maintain our independence and have an active and fulfilling lifestyle. Engaging in activities that nourish the soul and foster social connections is essential to preserving our independence and overall well-being.
Retirement communities are designed to meet the unique needs of older adults, providing a carefree lifestyle where seniors can live independently in a safe and supportive environment. In truth, the benefits of Independent Living go far beyond physical accommodation, services, and community amenities. They provide opportunities for seniors to connect with others, remain engaged in the world around them, and live a life of purpose.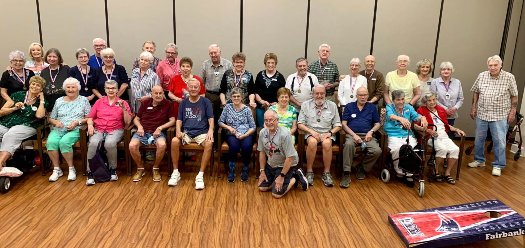 ---
Why Independent Living?
One of the primary concerns seniors have about moving into a Retirement Community is that they will be giving up their freedom. In actuality, the opposite is true. Retirement Communities provide a wide range of services and amenities that allow seniors to focus on enjoying life and pursuing their interests instead of dealing with household chores.
With services such as housekeeping, transportation, meal plans, and personalized fitness programs, these communities ensure that seniors can access the support they need while continuing to live on their own terms. The freedom to make choices that align with their preferences and lifestyle helps them stay active and engaged, leading to a higher quality of life.
The Importance of Community for Seniors
Amazing things happen when a community comes together; we become stronger, more resilient, and less isolated. The old saying, "It takes a village", is true for all ages. The safety and support that come from being part of a community can help us navigate stressful situations and make us more confident in our abilities. Communities also provide intellectual stimulation as we gain knowledge and are introduced to new ideas that we wouldn't encounter alone.
The Protective Factor of Social Connection
Studies have shown that social isolation and loneliness harm both mental and physical health. According to renowned researcher and Professor of Psychology and Neuroscience at BYU, Julianne Holt-Lundstad, "Our social connections to others have powerful influences on health and longevity and that lacking social connection qualifies as a risk factor for premature mortality.1 "
Seniors with strong social connections tend to experience better physical and mental health outcomes. Having friends and being part of a community can provide a sense of purpose, reduce stress levels, and even contribute to a longer lifespan. For seniors and their loved ones, the peace of mind that comes from knowing they aren't alone is invaluable.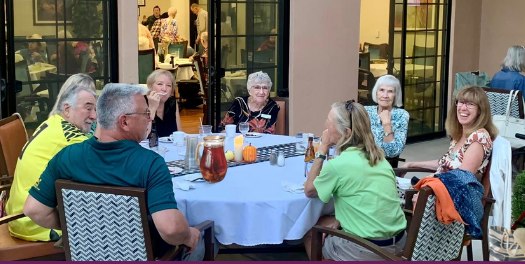 Friendships in independent living communities provide emotional support during challenging times and can also lead to increased opportunities for personal growth and self-discovery. There are also opportunities for intergenerational connections; seniors can share their wisdom and experiences with young staff members while learning from their peers – fellow residents. This exchange of knowledge and support creates a nurturing environment where seniors can thrive.
Four Keys to Positive Physical & Mental Health
As we know, humans have four basic needs for basic survival: food, water, shelter, and air. However, a full spectrum of factors also contribute to positive mental and physical health. Four of the most essential factors include our intellectual, social, emotional, and spiritual needs. Senior Living communities address these needs by providing opportunities for social connections and ways for seniors to remain engaged with the world around them. In fact, seniors living in Independent Living Communities often experience less loneliness and isolation than those who live alone. The feeling of belonging, engaging with others, and building meaningful relationships significantly strengthen positive mental and physical health.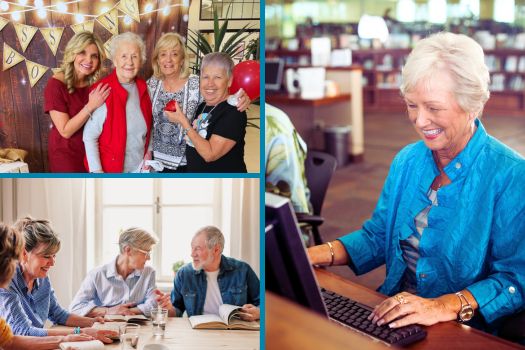 Helping Seniors Live with Purpose
One of the highlights at Fellowship Square Surprise is their annual Volunteer Appreciation Party. They recognize volunteers' invaluable contributions to their senior living community; this event is their way of expressing their gratitude. It is a joyous occasion where residents, staff, and volunteers come together to celebrate and honor the selfless acts of service that enrich the community. Whether they want to serve as a Resident Ambassador, work in the Gift Shop, or manage the library, volunteering gives seniors a way to give back, keep their intellectual skills sharp, connect with others, and live a life of purpose.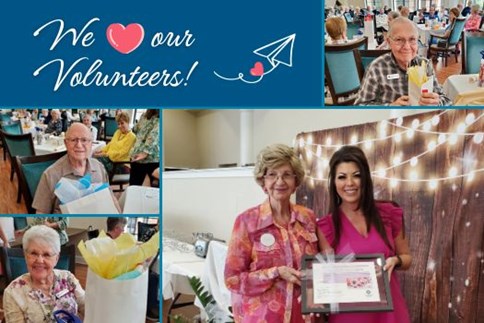 Engaging in social activities helps seniors stay mentally and emotionally stimulated. These interactions can lead to enhanced cognitive function, improved mood, and greater happiness and fulfillment. The Volunteer Appreciation Party is just one example of the many events that foster a sense of togetherness and appreciation within the community. Fellowship Square Surprise has events and activities for all interests, from continuing education, art workshops, Bible studies, fitness programs, and more.
Maintaining Social Connections
The COVID-19 pandemic highlighted what many in the senior living industry already knew: the effects of social isolation are extremely detrimental to our health. And while technological advances helped bridge the gap for those far away from friends and loved ones, seniors may be overwhelmed by learning new technology on their own. Furthermore, technology can't fully replace the value of in-person social connections.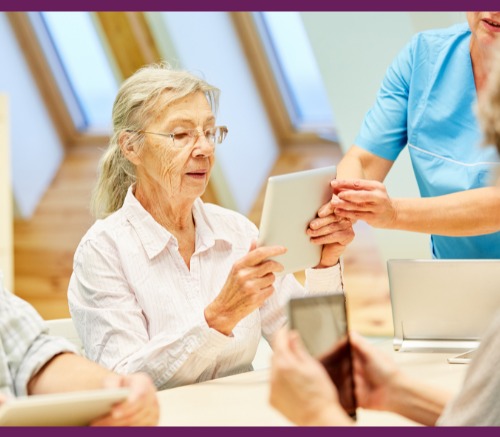 Seniors experience diminishing social circles more than other age groups due to events like retirement, relocation, or friends passing away. Physical or medical limitations, such as vision or hearing loss, can also come into play by limiting their ability to drive or participate in activities they used to enjoy.
Independent living communities provide an environment where seniors can connect with their peers and form new friendships in ways that are accessible to them. Large print newsletters, menus, and books are the norm. Staff are available to help set up virtual calls or show seniors how to use an app on their phones, and transportation is available for shopping trips, doctor appointments, and other off-campus activities. Coupled with having a wide range of amenities and services right outside their door, the inability to drive (or simply not wanting to drive) is no longer an issue for seniors living in a retirement community.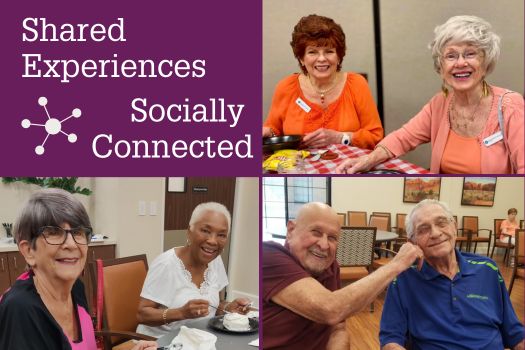 Friendships formed in these communities are often based on shared experiences, interests, and a mutual desire for companionship. The sense of belonging that comes from these friendships can alleviate isolation and feelings of loneliness and depression, contributing to improved mental health. Seniors can engage in activities together, support one another, and create lasting bonds that enrich their lives.
Embracing the Power of Friendship and Belonging in Independent Senior Living
The benefits of independent living go far beyond physical accommodations; they promote overall well-being by enabling seniors to maintain social connections and experience the power of friendship and community.
By choosing an independent living community that aligns with their lifestyle and preferences, seniors can embrace the opportunities for personal growth, companionship, and support. The sense of belonging and the friendships formed in these communities contribute to enhanced mental and physical health, ensuring that seniors can thrive and make the most of their golden years.
Discover the Benefits of Enhanced Retirement Living in Surprise
Discover the perfect balance of independence and community at Fellowship Square Surprise. Our vibrant Independent and Assisted Living community is built on the foundation of faith, friendship, and living with purpose.
Don't wait - call us at 623-900-1077 or email us to schedule your tour now - and experience the best of Enhanced Retirement Living firsthand.
---
1 Holt-Lunstad, J. (2018). Why Social Relationships Are Important for Physical Health: A Systems Approach to Understanding and Modifying Risk and Protection.