From Isolation to Empowerment: Discovering the Life-Enhancing Benefits of Senior Living Communities
Friday June 23, 2023
Categories: Independent Living, Assisted Living
---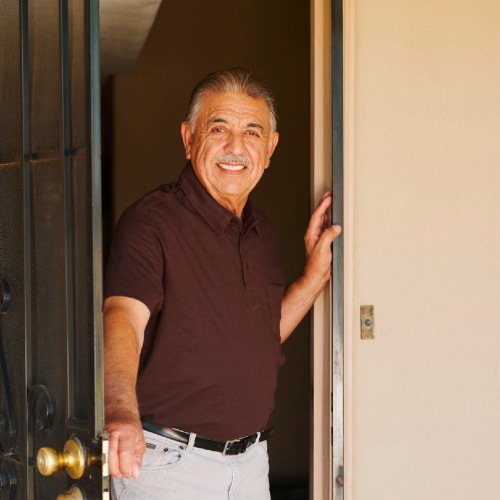 Humans are social beings. Whether we identify as introverts or extroverts, we all need social interaction for positive mental, emotional, and physical health. Maintaining social connections becomes increasingly important for our overall well-being as we age. Unfortunately, many seniors find themselves facing social isolation and loneliness, which can have detrimental effects on their mental and physical health. However, there is a solution: senior living communities.
These communities offer a supportive environment where seniors can thrive and enjoy a sense of belonging and purpose. In this post, we will explore the various benefits of senior living communities, the impact of social isolation on the elderly, and how these communities address loneliness through wellness programs, community activities, and events.
The Impact of Social Isolation on the Elderly
Social isolation has become a prevalent issue among the elderly population. As we age, we may experience the loss of friends and loved ones, retirement, and physical limitations, all of which can lead to social disconnection. The effects of social isolation on the elderly are far-reaching and can include increased risk of depression, anxiety, cognitive decline, and even physical health issues. Without meaningful social interactions, seniors may find themselves lacking a sense of purpose and belonging.
Understanding the Concept of Senior Living Communities
Also referred to as retirement communities, senior living communities are designed to provide a supportive and engaging environment for older adults. These communities offer a range of apartment options and levels of care, from independent living to assisted living and memory care, catering to the unique needs of each individual. Retirement living communities aim to promote independence, socialization, and overall well-being among seniors. With a focus on creating a sense of community, these communities provide a variety of amenities and services that cater to the physical, emotional, and social needs of seniors.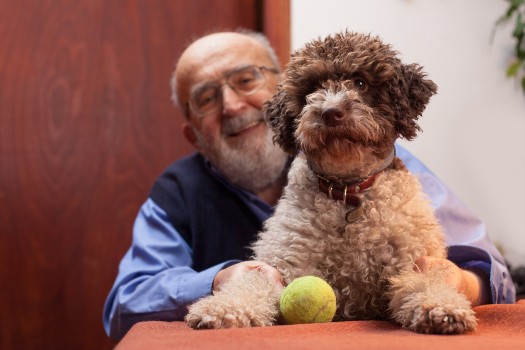 The Benefits of Independent and Assisted Living Communities on Seniors' Mental and Physical Health
One of the most valuable benefits of senior living communities is their positive impact on residents' mental and physical health. Research has shown that seniors who live in these communities experience lower rates of depression, anxiety, and stress compared to those living alone. The social interactions and engagement provided by retirement communities contribute to improved cognitive function and a reduced risk of cognitive decline. Additionally, nutritious meals, fitness programs, and healthcare services within these communities promote physical well-being and improve overall health outcomes.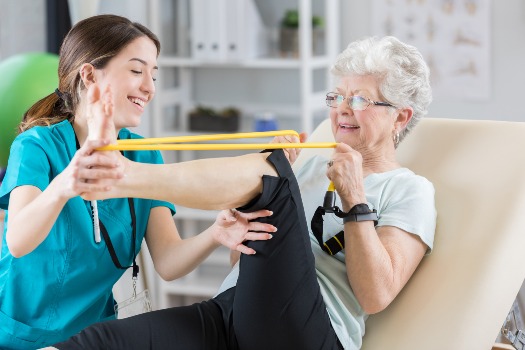 How Retirement Communities Address Social Isolation and Loneliness in Seniors
More than just a place to live, senior living communities are designed to facilitate a fulfilling and vibrant lifestyle for seniors, ensuring that they can lead meaningful lives filled with activity and purpose. By providing a warm and supportive environment, these communities encourage residents to engage in social activities and forge meaningful connections with their peers.
Regularly scheduled community events, such as game nights, group outings, and educational workshops, offer opportunities for socialization and interaction. Common areas, such as libraries, gardens, and restaurant-style dining rooms, further foster a sense of community and encourage residents to come together.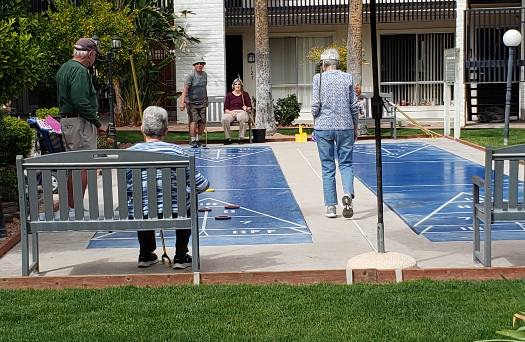 The Role of Community Activities and Events in Combating Loneliness in the Elderly
Community activities and events are vital in combating loneliness in the elderly. These activities provide opportunities for seniors to engage in meaningful social interactions and create lasting friendships. Whether it's participating in exercise classes, joining hobby groups, or attending cultural outings, these activities help seniors feel connected and engaged with others.
The Activities Departments get to know their residents and work hard to create an engaging activities calendar with something for a wide range of interests. The sense of belonging that comes from participating in community events has a profound positive impact on mental well-being and overall quality of life.
Promoting Social Connections and Friendships in Retirement Communities
The communal living environment created within Independent and Assisted Living communities allows seniors to interact and engage with their peers daily. With a variety of shared spaces and common areas, there are ample opportunities for spontaneous conversations and socialization. Additionally, many senior living communities offer organized clubs and interest groups, allowing residents to connect with others who share similar hobbies and interests. These social connections and friendships enhance the sense of belonging and create a supportive and nurturing community.
The Health Effects of Loneliness on the Elderly
Loneliness in the elderly can have significant health effects. Studies have shown that chronic loneliness can increase the risk of cardiovascular diseases, cognitive decline, and even mortality.
According to a widely published study by the National Academies of Sciences, Engineering, and Medicine (NASEM), the emotional and physical distress caused by loneliness "significantly increased a person's risk of premature death from all causes, a risk that may rival those of smoking, obesity, and physical inactivity."
Recognizing the detrimental impact of loneliness on the health and well-being of seniors, senior living communities aim to create an environment that fosters social connections and combats isolation.
Empowering Seniors Through a Sense of Belonging and Purpose
Retirement communities empower seniors by giving them a sense of belonging and purpose. These communities offer opportunities for residents to engage in activities they are passionate about, pursue new hobbies, and contribute to the community in meaningful ways. Whether it's volunteering, participating in resident-led committees, or sharing their knowledge and experiences with young employees, seniors in these communities find a renewed sense of purpose and fulfillment. This empowerment increases self-esteem, improves mental well-being, and a higher quality of life.
Choosing the Right Senior Living Community in Tucson
When considering retirement communities for your loved ones, it's important to consider their specific needs and preferences. Factors to consider include the level of care required, the amenities and services offered, the location, and the overall atmosphere of the community.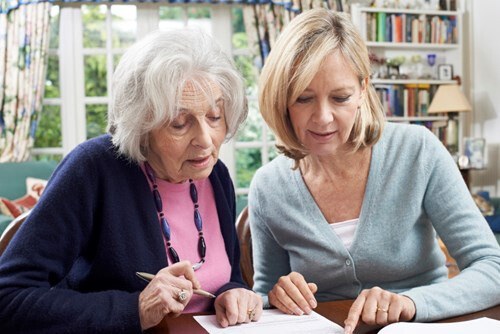 Visiting potential communities, talking to current residents and their families, and reviewing online resources can help you make an informed decision. By choosing the right senior living community, you can provide your loved ones with a supportive and enriching environment where they can thrive.
Conclusion: Embracing the Life-Enhancing Benefits of Senior Living
Retirement communities offer a solution to the social isolation and loneliness experienced by many elderly individuals. By providing a supportive and engaging environment, these communities address the detrimental effects of isolation on mental and physical health. Through community activities, social connections, and a sense of purpose, seniors living in a retirement community can experience a renewed sense of belonging and empowerment.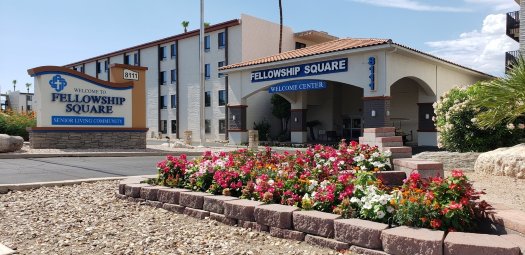 Fellowship Square Tucson offers a range of wellness programs, educational workshops, activities, and events to keep seniors engaged and active. From fitness classes and art workshops to live performances and outings, there's always something exciting happening at Fellowship Square Tucson!
Embrace the life-enhancing benefits of senior living and enable your loved ones to flourish in their golden years.
Call us at 520-886-5537 for more information and to schedule your tour.