Four Tips for Rightsizing: Preparing for Your Move Into Senior Living
Tuesday September 12, 2023
Categories: General, Independent Living, Assisted Living
---
Moving into a retirement community is an exciting and transformative experience that can bring a whole new level of joy and fulfillment. But at the same time, preparing for a move almost always feels like a daunting task. The longer we live in our homes, the more 'stuff' we accumulate. And while some items may not have significant monetary value, they almost certainly have sentimental value – things that are practically impossible to replace.
Two of the most critical aspects of preparing for a move into senior living are organizing and decluttering. Over the past 15+ years working with seniors and their loved ones, I have gathered four tips that have proven helpful when right-sizing and preparing for a move into a retirement community.
From decluttering and prioritizing to creating a personalized floor plan, this article will guide you through every step of the process. So, let's start this exciting journey towards a fulfilling and vibrant lifestyle in senior living!
---
Gather a Team and Communicate
Don't hesitate to ask for help when preparing to move into senior living. Discuss your plans with your family and support system and enlist their help (if you want it). They can help you sort through your possessions, decide what to keep, donate, or sell, and help you create a plan for organizing your new home. They can also provide emotional support during this exciting yet sometimes overwhelming time.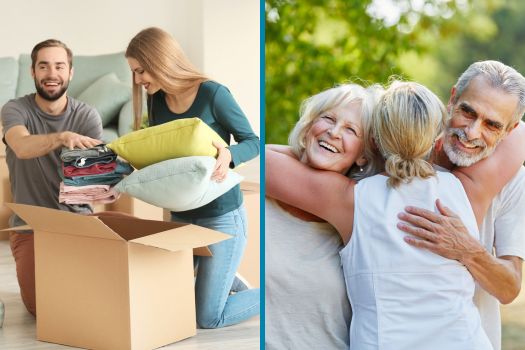 The leasing team at your new retirement community is another excellent resource! They have many years of experience assisting seniors in preparing to move into senior living. They are there to offer a listening ear and a compassionate heart, and with their support, you can embrace this new adventure with confidence and excitement.
When everyone is well-informed, it makes the rest of the road much smoother. Unless you enjoy spirited debates on moving day regarding which items should go on the truck. Or come back off. Again.
---
Organize, Visualize, & Plan Your Move to Senior Living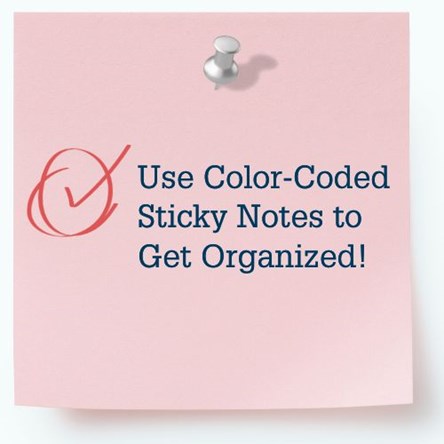 Sticky notes are a great way to visually keep track of the items you will or won't be bringing to your new home. Also, they will help you track what you have decided to do with any remaining items that won't be moving to your new home.
To get started on your visualization project, ask the leasing team for a floor plan of your new apartment home. A floor plan will help you play with different furniture layouts and help you visualize what items will fit your new home.
Next, you will need four or five different colored sticky notes – each color should represent a specific decision or action. For example:
• Yellow: items you absolutely can't live without.
• Orange: items you would like to take if you have room.
• Blue: keepsakes you want to give to loved ones (be sure to write their name on the sticky note)
• Pink: items you plan to sell
• Green: items you wish to donate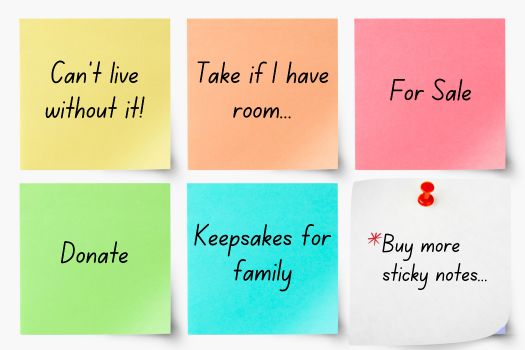 Once you have your sticky notes, go through your home and use them to identify what you plan to do with each particular object. To help keep track of smaller items, consider grouping them in one box or on a separate table so you don't have to keep track of a thousand sticky notes spread all over the house.
Bonus tip: Write a list of contents on the outside of each box. It doesn't need to be an exhaustive list, but it can be especially helpful when all you want to find is your coffee maker and telephone on your first morning in your new home.
---
Let the Visuals Sink In
Now that you have sorted your furniture and other items with sticky notes and identified a furniture layout with a floor plan of your new place, let the visuals sink in. Moving and decluttering can be mentally exhausting and sometimes emotional, so be patient with yourself! Taking time to process everything will allow you to get used to what you will keep, donate, etc.
Most importantly, do not worry about how old or "unfashionable" the items are; if you love them, keep them!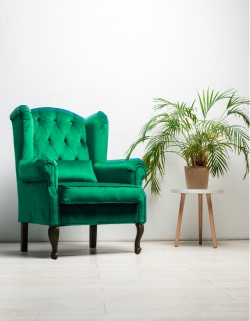 Part of making a house feel like home is surrounding yourself with things you love – old and new. This is an opportunity to eliminate the items that no longer serve you while creating a space that truly reflects you and what makes you happy. If that includes your favorite green armchair, then go for it!
---
To Sell or Not to Sell: Is it safe for seniors to host a yard sale?
Unfortunately, seniors are a common target for criminals. Be cautious about inviting people you don't know to your house – even if only in your front yard. If you decide to have a yard sale, be sure to have members of your support system with you so you aren't trying to keep track of everything (and everyone) on your own.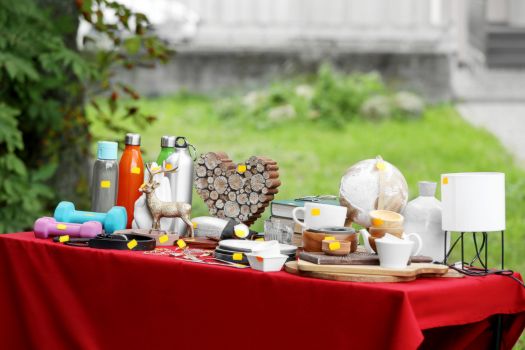 Estate sale companies can be a great alternative to yard sales, especially if you have antiques and other valuable items you want to sell. While services can vary from one business to another, estate sale companies usually handle the sorting and pricing items, marketing the sale itself, and staging the items and furniture for sale. They will research to determine the best price for each item. Typically, estate sale companies base their fees on the dollar amount of items sold, and their services can be well worth it.
Here are a few things for seniors to consider when hiring an estate sale company:

Finally, if possible, have the estate sale after you move. Having an estate sale after you move may seem strange, but I have seen many people fill their moving trucks to the brim, only to realize about an hour into unloading the van that they have brought too much. At that point, they end up making multiple trips to the local donation center or the garbage bin.
Holding an estate sale after you move into your new retirement community gives you a chance to sell any items that did not fit, or better yet, an opportunity to return for that one item you have room for, after all!
---
Putting it all together
As you prepare for your move into independent living, embrace the excitement and possibilities that lie ahead. This is your chance to live life on your terms, surrounded by a community of like-minded individuals embarking on this journey.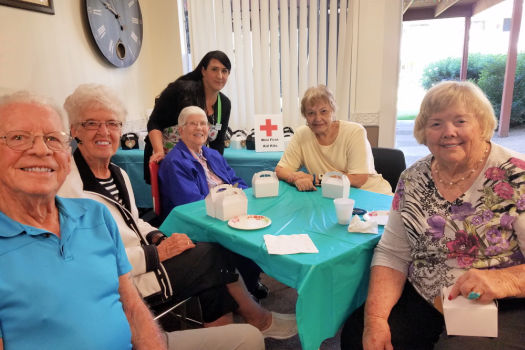 Use visual cues to help you organize your new space and decide what to bring, sell, or donate. Take advantage of the help available to you, whether professional movers, organizers, or the support of loved ones. With their assistance, you can confidently navigate this transition and create a home that brings you joy and fulfillment. Get ready for an incredible new chapter in your life!
---
Don't wait to enjoy your independence! Become part of a supportive and vibrant independent living community today.
At Fellowship Square Tucson, you can take comfort in knowing that you are not alone; you are part of a community, and help is just around the corner should you need it. With a wide range of social opportunities, personalized wellness and fitness programs, excellent dining options, and more – you will have everything you need to stay engaged, build new connections, and entertain life-long friends and family.
Call us at 520-886-5537 or email us to schedule your tour today; we can't wait to show you around.
Resident Testimonials
Discover all the Senior Living Options at Fellowship Square Tucson