More Senior Living Options Focus on Healthy Movement and Physical Activity
Wednesday August 29, 2018
Categories: Independent Living, Assisted Living, In The News, Memory Care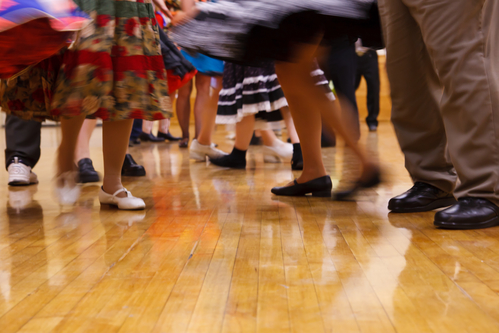 What is a common element you will find in the most inspired senior living options? Exercise. The National Council On Aging reveals that just 37% of Americans over the age of 60 are physically active every day — meaning that the vast majority do not get enough exercise. Thankfully, there are simple and exciting ways for seniors to incorporate workouts into their daily routines, whether they are living in independent senior housing or a skilled nursing care facility.
Small Steps That Can Be Taken In Any Home
Building muscle can help reduce the occurrence of dangerous falls — a problem that is increasingly likely as we age. Similarly, exercise decreases risks of dementia, cardiovascular disease, and high blood pressure (three of the 10 chronic diseases that 75% of nursing home residents have at some point). Even better, seniors do not need a gym, fancy equipment, or a group of peers to get the job done. Chair stands and toe stands, for example, are two simple exercises that anyone can do at home. In order to do a chair stand, seniors simply sit up straight in a chair with their arms at their side. The next step is to get up without using their arms for support. Experts recommend repeating the move 10 to 15 times for about two to three sets, although it is always best to speak to a doctor to better tailor exercise programs. Toe stands, on the other hand, involve standing up straight behind a chair, lifting up onto the tips of their toes for 10 seconds, and lowering themselves down to the floor again. Once again, about 10 to 15 repetitions and just two sets will do.
What Are The Best Group Exercises?
What about other senior living options? Many nursing homes, assisted living homes, and community provide group activities — take advantage of them! The one million Americans living in these facilities can typically choose from a range of options, including swimming, water-based strength-training or aerobics, line dancing, or Latin dance. And there isn't one "right" exercise. It is best for seniors to choose the most comfortable and rewarding exercise for them.
Over the next 20 years, 77 million Baby Boomers will retire. In other words, the aging population is only going up. Aging Americans can stay healthy in independent or assisted living homes through simple, standalone exercises or fun and dynamic group classes.