Our Alexa Community: Smart Apartments
Thursday March 25, 2021
Categories: Independent Living, Assisted Living, In The News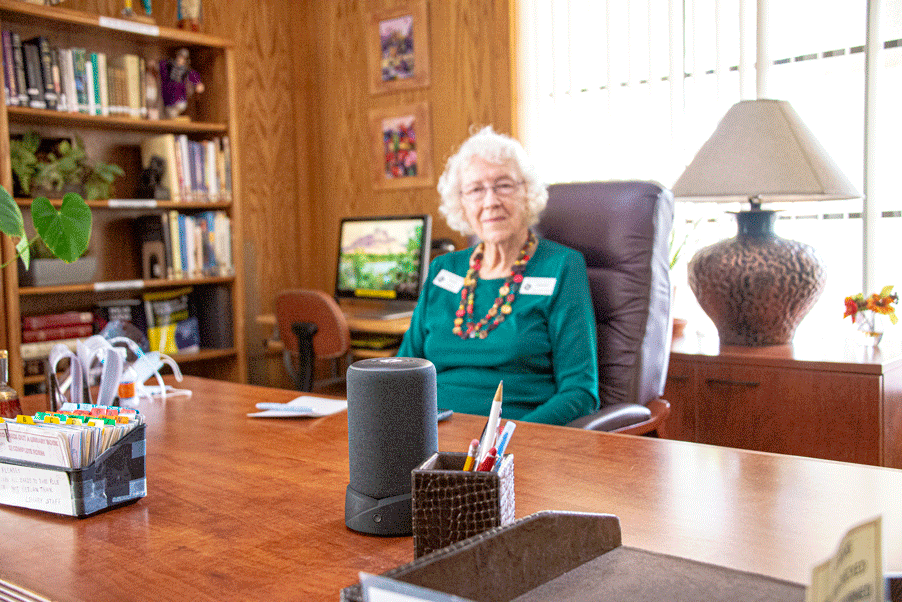 At Fellowship Square-Mesa, we're changing senior living for the better by using technology to enhance each resident's life—allowing them to remain independent even longer. The campus-wide, enhanced Wi-Fi setup is the technological backbone that enables us to proudly offer our Alexa Community to every resident. When you call Fellowship Square-Mesa home, you automatically receive an Amazon Echo Dot (a voice-controlled smart speaker) which links to the proprietary Alexa Community that we developed and collaborated with Amazon on specifically for our senior living residents.
Benefits of Alexa Community
The benefits of being connected and cared for through the Alexa Community are numerous. Our residents have easy access to this virtual voice assistant 24/7 for help in many areas: they can ask Alexa to adjust their individual smart thermostat to the most comfortable temperature, find out the daily food menu, ensure timely reminders about activities or entertainment (including fitness classes, Bible studies, water activities, etc.), listen to therapeutic music, add soothing sleep sounds to help them rest, and contact security with any concerns. Residents may also notify Alexa of a necessary service order such as, "I have a lightbulb out." Then an email is generated about the inquiry, which cues the work order and a timely service response.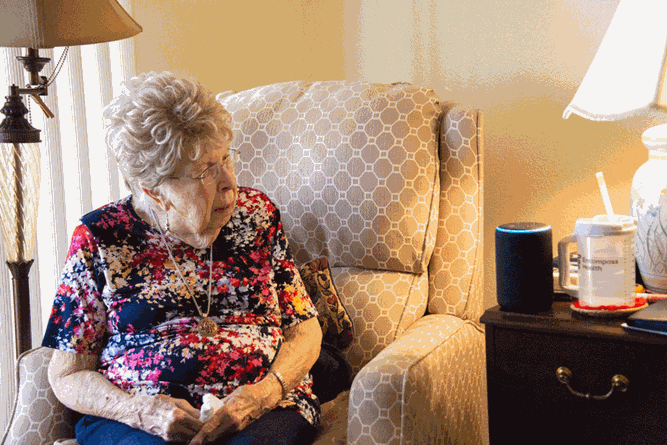 Utilizing our Alexa Community
The greatest advantage of utilizing an Alexa Community, though, is the added safety measure it brings for our seniors. Should they need immediate help, they're able to contact the front desk by using the voice recognition technology available in their apartment. This setup also enables residents to participate in a personalized health check-in each day, with a notification delivered to family members or caregivers if their loved one does not check in. If a resident falls or hurt themselves they need only to call out to Alexa and immediate help from the staff and/or a medical professional will be on its way.

While the Alexa Echo Dot is a standard inclusion for each resident at Fellowship Square-Mesa, an upgrade is available to the more advanced Amazon Echo Plus. In the coming months, we plan on offering residents with this advanced system the capability of video calls to personal contacts and neighbors. Meanwhile, those who are slow to adopt technology in their day-to-day life can be assured that everything is set up on their behalf for immediate use and a smartphone
is not needed to experience the perks of the Alexa Community at Fellowship Square-Mesa. You will be amazed at the comprehensive smart home technology we offer to further enhance independent living, convenience, security, and comfort.