Independent Living that fits you
---
Active Senior Living in the heart of Phoenix
Moving into a senior living community isn't about giving up your freedom and independence, it's about choice. It's about having a wide range of amenities and services right outside your front door. At Fellowship Square Phoenix, you will find a warm, friendly community where you can live each day to the fullest in whatever way you choose.
Give us a call today to schedule your tour - come see why our residents love living here!
---

---

---
We offer a full range of senior living options on one campus: Independent Living, Assisted Living, Memory Care, Skilled Nursing and Home Health. 
However, unlike most Continuing Care Retirement Communities (CCRCs), residents do not pay an entrance fee upon move-in. Instead, they simply pay a monthly fee which covers their apartment, as well as a wide range of amenities, services, and care.
---
From the beginning of the COVID-19 pandemic, we have adhered to all health and safety guidelines set forth by the CDC, Arizona Department of Health Services and government officials to the utmost degree. We have adapted quickly each step of the way, and have instituted procedures for testing and contact tracing for residents, employees, and visitors. 
In February and March, we hosted two different vaccination clinics on campus for our residents and staff. Rather than trying to navigate websites or make phone calls to find an appointment, our residents were able to walk right down the hall to get their COVID vaccine. Now, we are thrilled to say that our community is 90% vaccinated.
---
Socially Connected
Staying socially connected and engaged is a crucial part of maintaining overall health and wellness, especially for seniors. It's important to be surrounded by a supportive community, and to know you are not alone.
Last summer, our Activities Department took some of our most popular activities 'on the road' - a travelling Farmer's Market, 'Hallway Happy Hour' and reverse trick-or-treating are just a few examples. By bringing these activities door to door, our residents were able to see familiar faces and enjoy a break from the monotony at the time. Families were able to rest easy knowing that their parents or grandparents were safely protected within a senior living community committed to keeping everyone safe.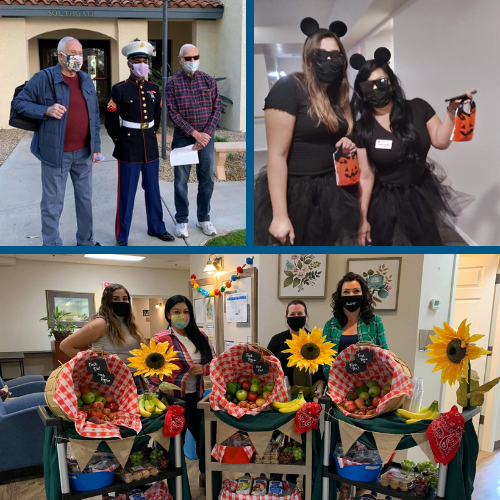 Clockwise from top left: Some of our Marines at Veteran's Day 2020;
reverse trick-or-treating with two of the three blind mice; Farmer's Market on wheels.
---
Call for a tour today. Come see what senior living is really like!
---
Services with a Smile
During the height of the state's lockdown last summer, our residents didn't have to worry about how they would get groceries, prepare meals, or what they would do if a maintenance issue popped up at home. They could rest easy knowing we had them covered – and we always will.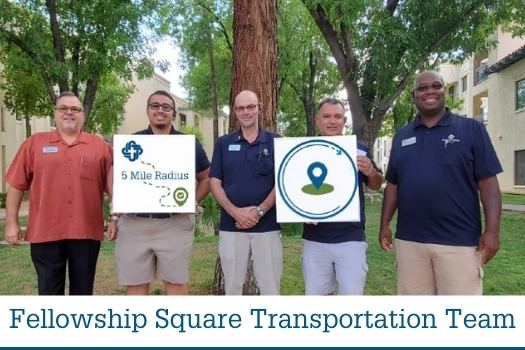 ---
Fellowship & Food 
The Main Dining Room is open Monday through Saturday, from 11:00am to 6:00pm, and on Sundays from 11:00 to 2:00. In order to maintain physical space, reservations are requested for parties of 2 or more.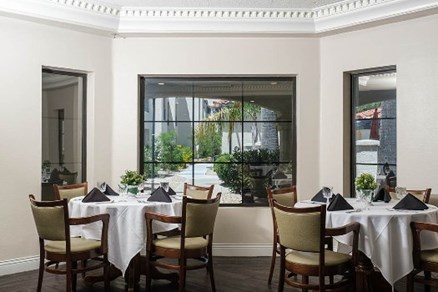 The Garden Café is the perfect place to enjoy breakfast with friends or to stop for a snack and a cup of coffee. The Café is open from 8:00am to 6:00pm, seating is based on availability.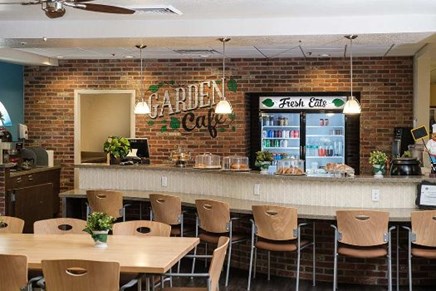 ---
Wellness & Exercise 
We provide a unique exercise and wellness program specifically designed for seniors. Fitness trainers provide one-on-one fitness instruction, as well as exercise classes and education sessions that enable seniors to stay fit, build strength and prolong their independence. This program is available to our residents at no extra cost!  Working hand-in-hand with residents' own physicians, the trainers will design a personalized fitness program to meet the abilities of each participant. 
Fitness Center at Fellowship Square Phoenix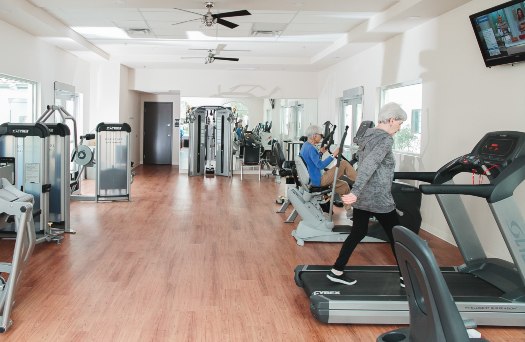 Our 1,350 square foot Fitness Center is well appointed with exercise equipment specifically designed for older adults. It is the perfect place for residents to work out on their own or with one of our fitness instructors.
---
Attractive Floor plans & Amenities
We offer spacious 1 bedroom/1 bath and 2 bedroom/2 bath senior living apartments, as well as 2 bedroom/2 bath Garden Homes. With five different Independent Living floor plans to choose from, you are sure to find the perfect fit for your lifestyle.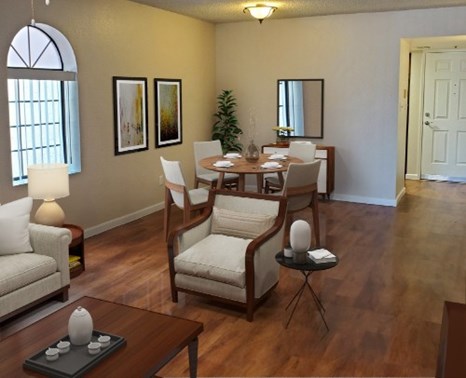 Each unit comes equipped with washers and dryers, fully-equipped kitchens and features plenty of closet space and open floor plans.