Frequently Asked Questions
Fellowship Square Phoenix is part of Christian Care Companies. 

Christian Care was founded in 1979, by a group of devoted Christians who recognized an opportunity to minister to Arizona seniors by offering affordable nursing care. Realizing this need, they formed a 501(c)(3), non-profit organization and named it Christian Care.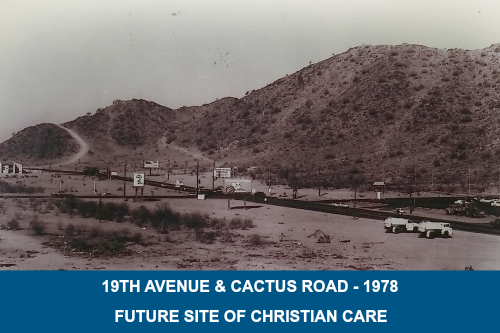 Christian Care Health Center was the first to open its doors in 1980. The Phoenix campus continued to grow, ultimately providing a full continuum of senior living options: independent living, assisted living, subsidized senior housing, skilled nursing, memory care and healthcare services.
Today, Christian Care operates six retirement communities across the state of Arizona: Cottonwood, Historic Mesa, Phoenix, Mesa, Surprise and Tucson.  
This is a concern for many seniors when considering a move to a retirement community. They worry that they will be giving up their freedom - and they will be limited by rules and restrictions.  In fact, the opposite is true.
Our residents find the convenience and support of available services allows them to enjoy greater independence and freedom. Services such as housekeeping, transportation and maintenance relieves them of a 'to-do' list, so they have more time to enjoy the things they want to do.  Fellowship Square's Activities Team is truly dedicated to keeping our activities calendar fresh and inspiring.
Our residents feel encouraged to be themselves, and enjoy each day as they choose. Moving into a senior living community isn't about giving up your freedom and independence, it's about choice.
What is your Well-Being program?
Formerly known as SeniorFITness™, Well-Being is focused on improving seniors' overall wellness through a wide range of strengthening, balancing and flexibility exercises. Our Well-Being fitness instructors provide one-on-one fitness training, group exercise classes and education sessions. 
Well-Being is available for all of our residents, in every level of care on campus: Independent Living, Assisted Living, Skilled Nursing and Memory Care. We are very pleased to offer this wellness program at no extra charge to our residents. Every participant in the program receives a personalized fitness plan developed by a Certified Fitness Specialist.
Assisted Living offers a higher level of care than what is available in Independent Living. Assisted Living is ideal for those who need supportive services in their day-to-day lives, but they do not require the 24-hour skilled nursing care found in nursing centers.
Yes, rental rates for Independent Living increase every January 1; Assisted Living rates increase every July 1. While the percentages vary, rates usually increase between 2% and 4%.
Our Board of Directors takes many factors into account when making this decision, including overhead expenses, government mandates, market conditions and affordability.
Yes we do! Also on the Phoenix campus we offer affordable senior housing in Christian Care Manors I, II and III.
In Manors I & III, we provide subsidized independent living for seniors under HUD's section 202 program. 
In Manor II, we offer affordable assisted living for low income seniors, and we accept ALTCS benefits. 
For more information on our affordable housing options for seniors, please contact the Phoenix Manors' office at 602-833-5057 or via email: PhoenixManors@christiancare.org
Absolutely, we are a pet-friendly community! We allow one small pet per apartment (30 pounds or less) in Independent Living. A non-refundable pet fee will apply. Unfortunately, pets are not allowed in Assisted Living. However, leashed visitors are always welcome.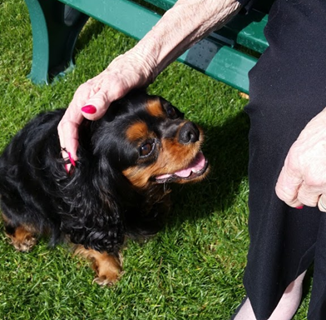 Because everyone's needs are different, we will consider admission for all inquiries. However, some possible reasons for denial include:
Dementia/Alzheimer's needs - as our Health Center is not a secured unit.
Combative behaviors
Resident has an insurance plan that we do not contract with

Complex medical conditions at the time of hospital discharge
About the area
Fellowship Square Phoenix is conveniently located in the heart of North-Central Phoenix, a few miles east of the I-17 freeway.  We are on the west side of 19th Avenue, a few miles south of Cactus Road.
Within 2 miles of major shopping centers, restaurants and banking, other neighborhood destinations and transportation hubs include:
| | |
| --- | --- |
| Destination: | Miles from FSQ Phoenix |
| Moon Valley Country Club | 4 miles north |
| Midtown Phoenix District | 10 miles south |
| Deer Valley/Cave Creek area | 10 miles north |
| Sky Harbor International Airport | 15 miles south |
| Scottsdale | 15 miles east |