Memory Care in Phoenix
Reflections at The Oasis
---
---
Our Approach to Memory Care
We take a person-centered approach to caring for our residents with dementia by focusing on their daily comfort and anticipating their needs rather than responding to them. Reflections is a secure unit located on the third floor of The Oasis Assisted Living building. 
Reflections' common areas are designed to provide a home-like atmosphere, with a 'family room' similar to the great rooms seen in many single-family homes. Here, residents gather together for meals, activities, and socialization - all important elements to maintaining health and wellness.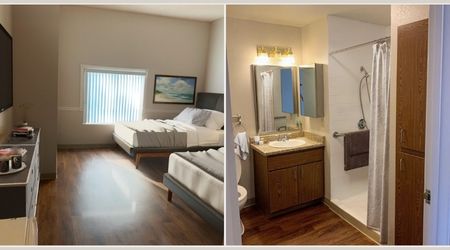 Direct Care Services
In Reflections Memory Care, residents receive Direct Care services (sometimes known as Level 3). In Direct Care, our certified caregivers provide a higher level of assistance with activities of daily living such as ambulation, bathing, toileting, dressing, selecting menu items in the dining room, and medication management.  
For appointments outside the building, a family member or Medical Power of Attorney must make arrangements for transportation and accompany them to the appointment.
An activity program designed specifically for memory care.
Humans are multifaceted beings. We have the basic needs of food, water, shelter, and clothing, but we are so much more than our basic needs. Those needs don't just go away when living with dementia. In Reflections Memory Care, we focus on 6 specific areas of mental and physical wellness:
Intellectual - Social - Environmental 
Physical - Spiritual - Emotional 
When we address the whole person by meeting these needs, we show respect and dignity for their individuality.

---
Memory Care Floor Plans & Prices
Model
Size
Description
Monthly Rent
Studio w/kitchenette & full bath
Companion Suite w/full bath
Additional person cost: N/A