Welcome to Fellowship Square Phoenix
Independent Living that fits you
Here, you will find a fun, vibrant retirement community. A place where you can participate in continuing education, and campus events, revel in life-long hobbies and enjoy new experiences. A place where you can thrive and live with purpose.
And with a wide range of amenities and supportive services right outside your front door, you can take comfort in the peace of mind that comes from knowing you are not alone.
---
We offer a full range of senior living options on one campus: Independent Living, Home Health, Assisted Living, Memory Care, and Skilled Nursing.
However, unlike most continuing care facilities, residents at Fellowship Square Phoenix do not pay an entrance fee upon move-in. Instead, they pay a monthly fee that covers their apartment, as well as a wide range of amenities and services.
---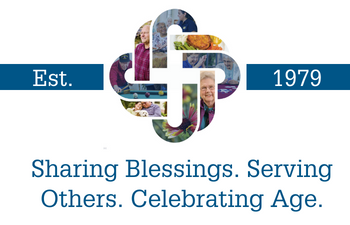 Fellowship Square Phoenix is part of Christian Care Companies. As a non-profit, 501(c)(3) charitable organization, we are driven by our mission, not profits.
Our Mission:
Through Christian love and excellence, we are dedicated to providing a fulfilling lifestyle and promoting independence to those we serve.
Our Vision:
A world where all people thrive and live with purpose.
Our Values:
We believe in the immeasurable value of every person. Empowered by Christ's love, we joyfully serve with humility, integrity, compassion, and respect.
Don't wait to enjoy your independence
Independence plays a key role in our positive mental and physical health. Many of our residents tell us they wish they had made the move into Fellowship Square sooner! Social opportunities, and having access to healthcare, housekeeping, and maintenance services are just a few of the many benefits of being part of a senior living community.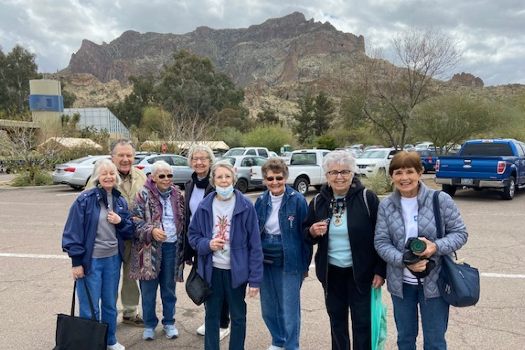 Physical Health and Wellness 
We provide a unique exercise and wellness program specifically designed for seniors. Fitness trainers provide one-on-one fitness instruction, group exercise classes, and education sessions that enable seniors to stay fit, build strength, and stay active.
One of the newest senior health and wellness programs we offer is the STEADI fall prevention program. This program begins with a questionnaire and assessment with our Well-Being specialist. If the results indicate the presence of potential fall risks, our specialists can use an artificial intelligence-driven system to help objectively identify areas in which seniors can improve their balance, gait, and mobility. These three elements play a key role in overall health and maintaining independence.
We are proud to offer both of these programs to our residents at no extra cost.
Call today to schedule your tour!
---
Socially Connected
Staying socially connected and engaged is also crucial to maintaining overall health and wellness, regardless of age. Our Activities Department works hard to create a calendar of events that is fresh and inspiring. With so many activities to choose from, the difficult part is deciding what you want to do!


---
Services with a Smile
Our staff may work in different departments, but they all have one thing in common: a heart for service to our residents. From Dining Services, Housekeeping, and Transportation, to Maintenance and Security, our residents have a supportive network of friendly faces they can count on.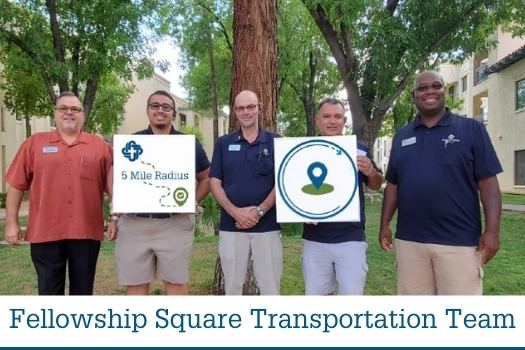 ---
Fellowship & Food 
---
Attractive Floor plans & Amenities
With five different Independent Living floor plans to choose from, you are sure to find the perfect fit for your lifestyle.
We offer spacious one-bedroom/1 bath, two-bedroom/2 bath apartments, and two-bedroom/2 bath Garden Homes (casitas).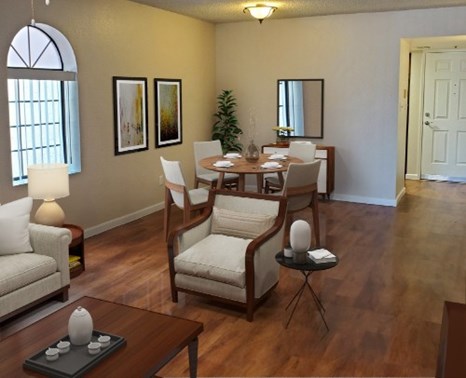 Each unit comes equipped with washers and dryers, fully-equipped kitchens, and features plenty of closet space and open floor plans.