Outpatient Rehab for Seniors
Friday January 18, 2019
Categories: General, Independent Living, Assisted Living
Growing older does not automatically mean that one must endure chronic pain or any other ailment, which is one of the reasons we offer physical therapy for seniors at our downtown Mesa campus.  If you or a loved one are dealing with this issue, you should consider using some of our healthcare services or pain management services for orthopedic and neurologic rehabilitation.  We offer ACP modalities such as E-Stim, Ultra-sound and Diathermy as well as manual therapy.
Fellowship Square Historic Mesa, in partnership with Covenant Alliance Rehab, is pleased to offer these innovative therapy programs and more in a fully equipped and professionally staffed clinic – conveniently located right here in our own senior living community. 
Friendly and highly skilled therapists work with our residents on things like muscle strengthening, walking techniques, balance training, fall prevention, in-home exercise programs, pain management and self-care. In addition, you will typically work with the same therapist each time who understands your specific situation.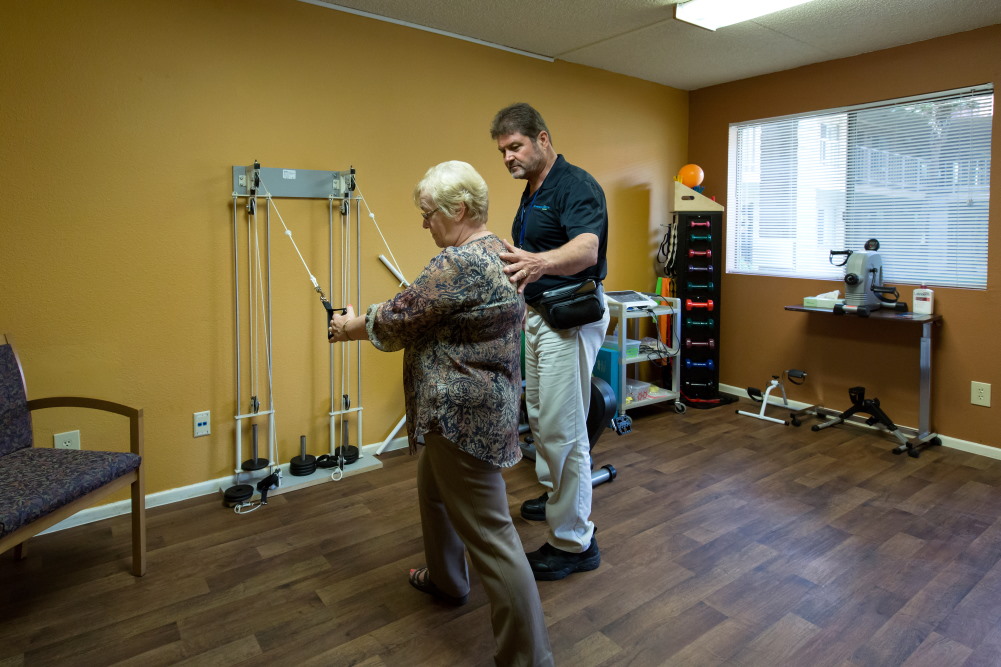 Alliance Rehab works with our residents' physicians and offers customized outpatient rehab for seniors. Plans are created to meet each person's unique needs. If a resident does not already have a physician's order for therapy, our staff can coordinate with your doctor to obtain one for you.  We are Medicare certified and will verify your insurance benefits for you so that you can focus on improving your strength and well-being.
Consider the immense benefits of proactively learning exercises to improve strength and balance in order to prevent a fall and injury.  If you are unfortunate and do suffer an injury or require orthopedic surgery, we can vastly improve your rehabilitation timeline and pain management. 
For more information, please contact our Fellowship Square Historic Mesa Campus Care Coordinator at 480-290-7019.