Amy Borders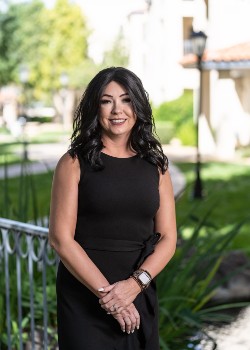 Director of Sales & Resident Services
Amy has been part of the Christian Care/Fellowship Square team since 2016. She has over 12 years of experience in Senior Living, during which time she has served in a variety of different roles, from Resident Services and Activities to Sales and Marketing.
As Director of Sales and Resident Services, Amy oversees the Phoenix campus's sales/marketing, activities, and social services departments. In this role, she ensures residents receive a high quality of service throughout and serves as their advocate and liaison should they have any concerns.
Additionally, she is responsible for coordinating all volunteer opportunities with resident volunteers and those from outside the community.
Amy and her husband John have seven children between them (she has four, and he has 3). Their oldest is 24, and the youngest is 11. When she was about ten years old, Amy began working with seniors as a Sunshine Girl in the nursing home where her mom worked. She has always loved listening to and learning from older generations. Her grandma was her most favorite person in the world!
Amy's favorite quote is by Maya Angelou, "I've learned that people will forget what you said, people will forget what you did, but people will never forget how you made them feel."