Part 2: Sharing Blessings. Serving Others.
Friday August 09, 2019
Categories: General, Independent Living, In The News
---
Sharing Blessings. Serving Others. Celebrating Age.
In part 2 of this two part series regarding Christian Care's 40th Anniversary, I asked three members of our senior leadership to share some of their thoughts about this momentous milestone, and what they see for the future of the organization.  
Alan Hieb, Chief Executive Officer,
Christian Care Companies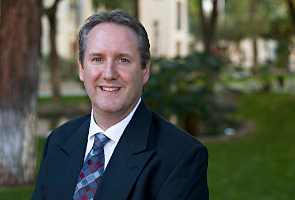 "This year is an important milestone for Christian Care as we celebrate our 40th year Anniversary. It is a tremendous opportunity to reflect back and celebrate on our past accomplishments. Our growth and success would not have happened without all of the employees, board members, and volunteers who joyfully served with humility, integrity, compassion, and respect. Your work has inspired me and your service has impacted so many lives throughout the past 40 years. I am deeply grateful for your hard work, dedication, and commitment in providing peace, purpose, and care to those we serve. This milestone is also an opportunity to look forward to where we are going. Our future is bright due to the strength of our faith, vibrant culture, and compassionate staff. We believe in a world where all people thrive and live with purpose. Through Christian love and excellence we are dedicated to providing a fulfilling lifestyle and promoting independence to those we serve."
John S. Norris, Senior Vice President and former CEO,
Christian Care Companies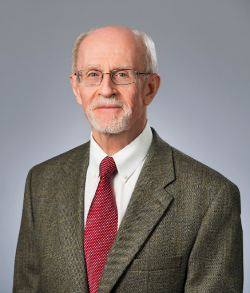 "Sponsored by the seventy-four Non-Denominational Churches of Arizona, Christian Care/Fellowship Square is celebrating its fortieth anniversary this year. The largest not-for-profit senior housing and healthcare provider in the State commenced its humble beginnings by constructing a Nursing Center and a HUD subsidized facility on its Phoenix campus, culminating with its recently opened sixth campus in Surprise, AZ, doing business as Fellowship Square Surprise. Everyone involved at Christian Care, from the Board of Directors to the most recent recruit, are extremely proud of the ministry's services provided to thousands of residents and patients over these many years. Christian Care has been very blessed, and the hands of Providence have visibly guided the organization on its journey thus far, so we all hold high expectations for what the next forty years might produce."
Jami Gross, Executive Director,
Christian Care Phoenix & Cottonwood / Fellowship Square Phoenix
"Fellowship Square Phoenix takes pride in the community they've built through their Christian Care roots. Our staff truly exemplifies their service by being leaders of the heart. The company invests in their people to make it a better place for the staff which creates a great environment to call home. As we look towards the future, the challenge for us as a company is to continue to nurture a culture where people thrive; a culture that embraces Strength and Independence; a culture that exudes Christian Love and Excellence. Our challenge is to recognize the immeasurable value of every person. People are the lifeblood of our business. We will joyfully serve with humility, integrity, compassion, and respect. By implementing the above in our daily service to our residents we know that we, as the staff of Fellowship Square Phoenix, are providing a better life for all of those who choose us for their independent, assisted or senior living home."